Another month has come and gone!!
Everyone is sending their first day of school pics and I am here waiting for our year to be over. Ahh, to be the ones with the odd school schedule. 😀
I read a few books last month, I feel like I cheated by including one since it was mostly photos, but there was still some reading involved…so..I figured that is ok.
So, this is what I read in August. Let me know what you read last month and really enjoyed! I feel bad, I got all sorts of busy and my held books at the library got sent back, now I don't remember what they were. I will have to see if I can find my list somewhere on my desk!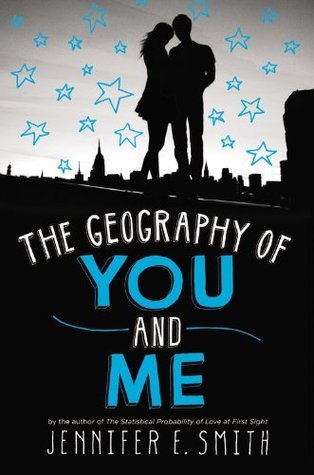 The Geography of You and Me by Jennifer E. Smith – Lucy and Owen meet somewhere between the tenth and eleventh floors of a New York City apartment building, on an elevator rendered useless by a citywide blackout. After they're rescued, they spend a single night together, wandering the darkened streets and marveling at the rare appearance of stars above Manhattan. But once the power is restored, so is reality. Lucy soon moves to Edinburgh with her parents, while Owen heads out west with his father.
Lucy and Owen's relationship plays out across the globe as they stay in touch through postcards, occasional e-mails, and — finally — a reunion in the city where they first met.
A carefully charted map of a long-distance relationship, Jennifer E. Smith's new novel shows that the center of the world isn't necessarily a place. It can be a person, too.
What I thought: I enjoyed this book…probably too much. It reminded me a little of the story of Jeffy and I. No, we didn't get stuck in an elevator, but there were just a few things that made me reminisce.. 🙂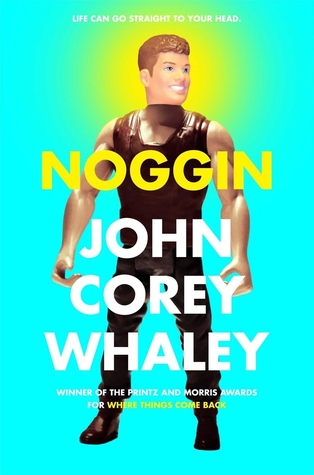 Noggin by John Corey Whaley – Listen — Travis Coates was alive once and then he wasn't.
Now he's alive again.
Simple as that.
The in between part is still a little fuzzy, but he can tell you that, at some point or another, his head got chopped off and shoved into a freezer in Denver, Colorado. Five years later, it was reattached to some other guy's body, and well, here he is. Despite all logic, he's still 16 and everything and everyone around him has changed. That includes his bedroom, his parents, his best friend, and his girlfriend. Or maybe she's not his girlfriend anymore? That's a bit fuzzy too.
Looks like if the new Travis and the old Travis are ever going to find a way to exist together, then there are going to be a few more scars.
Oh well, you only live twice.
What I thought: I liked this book to a point. I enjoyed the plot and the relationships..I think it was something about the ending that put me off though. I think I wanted it to keep going. But I guess that is a sign that I liked the book. :shrug: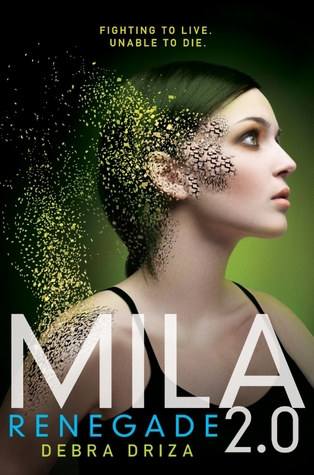 Mila 2.0 Renegade by Debra Driza – There is no one left for Mila to trust. Except for a boy she barely knows.
But Hunter has no idea who—and what—Mila really is. She can't bear to reveal her secret, even though he's unwittingly joined her search for Richard Grady, a man who may know more details of Mila's complicated past.
Yet the road to the truth is more dangerous than ever. With General Holland and the Vita Obscura scouring the earth for her whereabouts, Mila must rely on her newfound android abilities to protect herself and Hunter from imminent harm. Still, embracing her identity as a machine leads her to question the state of her humanity—as well as Hunter's real motives.
Perfect for fans of I Am Number Four and Divergent, this action-packed and heart-wrenching second installment of MILA 2.0 will leave readers breathlessly awaiting the series conclusion.
What I thought: This was the second book in the series. It took me a while to remember the first one after starting this one. But I got right back into it with the hints the author placed throughout the storyline. It definitely had me reading at night, which for me to give up my Pinterest time, the book has to be good. 😉
Nantucket Sisters by Nancy Thayer – Nancy Thayer, the New York Times bestselling author of Island Girls, tells the emotionally-charged story of two childhood friends on the tumultuous path to love and wisdom in this heartfelt ode to friendship.
When Maggie and Piper meet as girls on the Nantucket beach, they are instant best friends—even though Piper's mother would much prefer she play with the daughters of senators and statesmen than a seamstress's kid like Maggie. But after many golden summers spent building sandcastles and sharing their dreams for the future, Piper and Maggie grow apart. In her twenties, beautiful and spirited Piper worries she'll never amount to more than the glittering wife of a successful husband, while hardworking redheaded Maggie scrimps and saves her pennies, wondering if she'll ever have the luxury of a passionate romance. It seems they have little in common…until Cameron Chadwick appears on the island. A wealthy Midwestern charmer, Cameron takes moonlit walks on the dunes with Maggie and whisks Piper away to New York City for lavish nights on the town. When both women discover they're pregnant, it looks like the end of their already-distant friendship. But as Maggie and Piper struggle to decide what their lives will be, they realize more than ever before how very much they need a friend.
What I thought: I was conflicted while reading this book..trying to think if something like this would really happen or not. But I really enjoyed the story and the characters. It was another book that I wanted to see what would happen. Not in a suspenseful way, but just like you are peeking into someone else's life…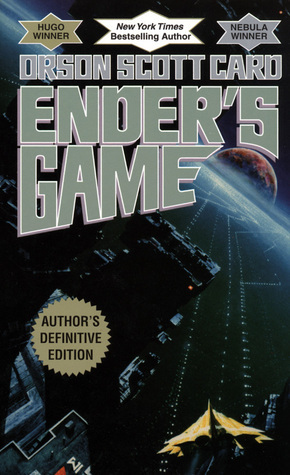 Ender's Game by Orson Scott Card – In order to develop a secure defense against a hostile alien race's next attack, government agencies breed child geniuses and train them as soldiers. A brilliant young boy, Andrew "Ender" Wiggin lives with his kind but distant parents, his sadistic brother Peter, and the person he loves more than anyone else, his sister Valentine. Peter and Valentine were candidates for the soldier-training program but didn't make the cut—young Ender is the Wiggin drafted to the orbiting Battle School for rigorous military training.
Ender's skills make him a leader in school and respected in the Battle Room, where children play at mock battles in zero gravity. Yet growing up in an artificial community of young soldiers Ender suffers greatly from isolation, rivalry from his peers, pressure from the adult teachers, and an unsettling fear of the alien invaders. His psychological battles include loneliness, fear that he is becoming like the cruel brother he remembers, and fanning the flames of devotion to his beloved sister.
Is Ender the general Earth needs? But Ender is not the only result of the genetic experiments. The war with the Buggers has been raging for a hundred years, and the quest for the perfect general has been underway for almost as long. Ender's two older siblings are every bit as unusual as he is, but in very different ways. Between the three of them lie the abilities to remake a world. If, that is, the world survives.
What I thought: We read this book for our school book of the month. I think it was a book club book for the kids, but we missed that month. I am glad we read it though! Seemed a little farfetched at times, but honestly, I could totally see something like that happening, especially in society today. 😛 I like the characters and the story too..We watched the movie a couple days later and I was disappointed, they left so much out!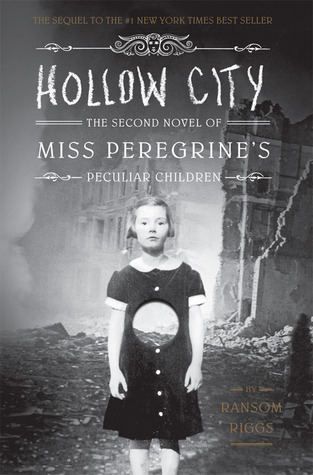 Hollow City by Ransom Riggs – Miss Peregrine's Home For Peculiar Children was the surprise best seller of 2011—an unprecedented mix of YA fantasy and vintage photography that enthralled readers and critics alike.
This second novel begins in 1940, immediately after the first book ended. Having escaped Miss Peregrine's island by the skin of their teeth, Jacob and his new friends must journey to London, the peculiar capital of the world. Along the way, they encounter new allies, a menagerie of peculiar animals, and other unexpected surprises.
Complete with dozens of newly discovered (and thoroughly mesmerizing) vintage photographs, this new adventure will delight readers of all ages.
What I thought: This is another sequel in the Miss Peregrine's Peculiar Children book series. This too took me a bit to get into and remember the characters from the first book and figure out what was happening. But it got me hooked quickly and I kept on reading, finishing it easy enough. A few more characters introduced and an interesting adventure.. Pretty sure they are setting up for a 3rd book, which I am fine with! It is a little odd that people have photos like these around…some of them are pretty creepy!
Humans of New York by Brandon Stanton – A beautiful, heartfelt, funny and inspiring collection of photographs capturing the spirit of a city
In the summer of 2010, photographer Brandon Stanton set out on an ambitious project: to single-handedly create a photographic census of New York City.  Armed with his camera, he began crisscrossing the city, covering thousands of miles on foot, all in an attempt to capture New Yorkers and their stories.  The result of these efforts was a vibrant blog he called "Humans of New York," in which his photos were featured alongside quotes and anecdotes.
Humans of New York is the book inspired by the Internet sensation. With four hundred color photos, including exclusive portraits and all-new stories, Humans of New York is a stunning collection of images that showcases the outsized personalities of New York.
Surprising and moving, Humans of New York is a celebration of individuality and a tribute to the spirit of the city.
What I thought: Ok, photography and little stories about those photographed in the same book? Total win if you ask me!! I love what this man did with his photography. I would love to do that. Even the photos that only had one sentence struck me as fascinating. I am following him on Instagram and now he is in Uganda and some of the stories are depressing, others funny, others lovely. He is doing a great thing…