Woah, our first week of school is almost over! That went fast! I am looking forward to doing our main curriculum hopefully next week to see how that changes our work load and what adjustments we may need to make!
I had a bunch of things to list for this week, but I think I will just keep it simple…no need to get all crazy up in here… 😉
Here are this weeks Thursday Things!
First thing….I made a beef with rice dish, and I typically put some asparagus in there for myself. Jeffy saved two for himself and actually said that he didn't mind it.. Whaaa?!?! That is huge for my sensory challenged Jeffy… Ahhh…
Next is this granola…which is grain free.. It is called Renola. I got the Cinnamon Nut flavor, since I am a nut for cinnamon..ha…and I really liked it. Almonds, pecans, and cashews are mixed with sunflower seeds, pumpkin seeds, and raisins, and they toss it all together with cinnamon and smooth vanilla extract. Just pretty yummy!
We got the game Agricola for Christmas and attempted it over the weekend. It was the craziest game to figure out. We were sat there watching You-tube after setting it all up and we still didn't figure it out. We finally watched one guy explain it a little bit better and got more of an idea. I think by the time we were half way through, we all got it. It was too late for some of us to even think of winning at that point, but Kyle was a smarty pants and won! We are looking forward to playing again now that we understand it…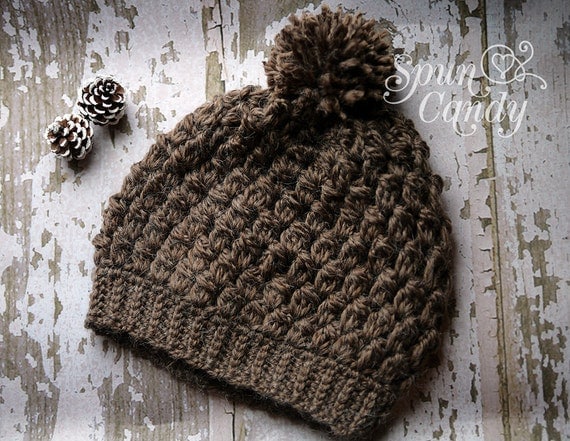 I got this hat around Christmas time and was finally able to wear it this past week. I was cold!! And it is soo wonderful! I knew it would be though.. 🙂 My friend Melissa makes the best stuff. Check it all out here if you are interested.. OH, but you have to check out more of her stuff because she made this lamb that is just…so, so cute.. If there was any reason for me to buy it other than loving it, I would in an instant. I mean, that might be reason enough, but, I just can't do it…So I am telling you all about it. 🙂
Last is this song.. Second Chances by Gregory Alan Isakov I have had it for quite a while but it has been playing pretty frequently on my phone lately. Jeffy liked it too and got off the cloud and ended up buying his whole album. Pretty good album, I am glad he did! 🙂
Anyway, that's my little batch of things that I enjoyed about this past week. 🙂 Let me know what you enjoyed!! I love the happy!