Woahhh, I didn't think I was going to read very much this month! One of my books was huge and I finished it yesterday! :whew:
So, who else signed up for a Goodreads.com challenge? How many books are you hoping to read? I kept mine the same as last year. It averages to about five books a month. We are reading a lot of books this year with school, so I may up that if it looks like too easy of a goal…
Here is what I read in January and I hope I hear from you on the books you read!! 🙂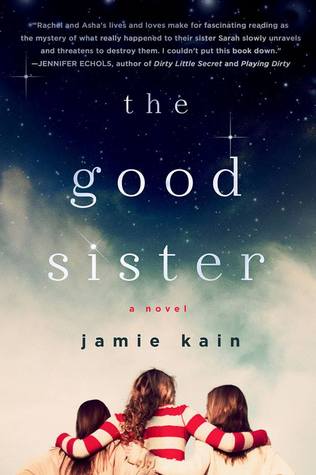 The Good Sister by Jamie Kain – The Kinsey sisters live in an unconventional world. Their parents are former flower-children who still don't believe in rules. Their small, Northern California town is filled with free spirits and damaged souls seeking refuge from the real world. Without the anchor of authority, the three girls are adrift and have only each other to rely on.
Rachel is wild. Asha is lost. Sarah, the good sister, is the glue that holds them together. But the forces of a mysterious fate have taken Sarah's life in a sudden and puzzling accident, sending her already fractured family into a tailspin of grief and confusion. Asha has questions. Rachel has secrets. And Sarah, waking up in the afterlife, must piece together how she got there.
What I thought – This book was ok. I liked it, but it wasn't a favorite. I don't even know what to say about it really.. :shrug: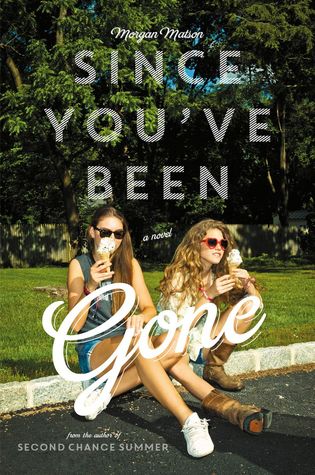 Since You've Been Gone by Morgan Matson – The Pre-Sloane Emily didn't go to parties, she barely talked to guys, she didn't do anything crazy. Enter Sloane, social tornado and the best kind of best friend—the one who yanks you out of your shell.
But right before what should have been an epic summer, Sloane just… disappears. No note. No calls. No texts. No Sloane. There's just a random to-do list. On it, thirteen Sloane-selected-definitely-bizarre-tasks that Emily would never try… unless they could lead back to her best friend.
Apple Picking at Night? Okay, easy enough.
Dance until Dawn? Sure. Why not?
Kiss a Stranger? Wait… what?
Getting through Sloane's list would mean a lot of firsts. But Emily has this whole unexpected summer ahead of her, and the help of Frank Porter (totally unexpected) to check things off. Who knows what she'll find?
Go Skinny Dipping? Um…
What I thought – So, I thought this was totally cute, I really enjoyed it. One thing that I loved is that it had song playlists.. I totally wanted to go and listen to all the songs that I didn't know from it.. I am sure there are similar stories and movies, but for some reason I just liked how this was written…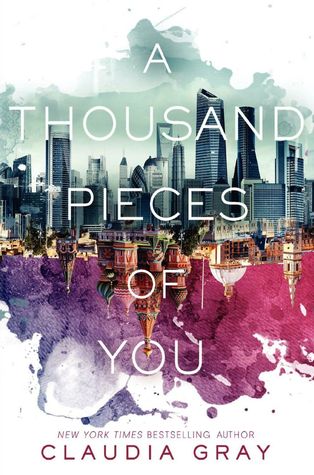 A Thousand Pieces of You by Claudia Gray – Every Day meets Cloud Atlas in this heart-racing, space- and time-bending, epic new trilogy from New York Times bestselling author Claudia Gray.
Marguerite Caine's physicist parents are known for their radical scientific achievements. Their most astonishing invention: the Firebird, which allows users to jump into parallel universes, some vastly altered from our own. But when Marguerite's father is murdered, the killer—her parent's handsome and enigmatic assistant Paul—escapes into another dimension before the law can touch him.
Marguerite can't let the man who destroyed her family go free, and she races after Paul through different universes, where their lives entangle in increasingly familiar ways. With each encounter she begins to question Paul's guilt—and her own heart. Soon she discovers the truth behind her father's death is more sinister than she ever could have imagined.
A Thousand Pieces of You explores a reality where we witness the countless other lives we might lead in an amazingly intricate multiverse, and ask whether, amid infinite possibilities, one love can endure.
What I thought – Ok, I just read about the whole trilogy thing..I had no idea! Cool beans. I liked this book. It had an interesting story. Again, I am sure there are some out there with a sort of similar storyline, but I did enjoy the way this one was told. The characters were described well too. I am looking forward to the next in the series!
Outlander by Diana Gabaldon – The year is 1945. Claire Randall, a former combat nurse, is just back from the war and reunited with her husband on a second honeymoon when she walks through a standing stone in one of the ancient circles that dot the British Isles. Suddenly she is a Sassenach—an "outlander"—in a Scotland torn by war and raiding border clans in the year of Our Lord…1743.
Hurled back in time by forces she cannot understand, Claire is catapulted into the intrigues of lairds and spies that may threaten her life, and shatter her heart. For here James Fraser, a gallant young Scots warrior, shows her a love so absolute that Claire becomes a woman torn between fidelity and desire—and between two vastly different men in two irreconcilable lives.
What I thought – Woah, what can I say about this book? Besides that I am totally late to this party, lol. This was such a fantastic book. I didn't mind the length because everything needed to be included. I can't imagine what she could have cut out. I know it is also a series on TV, but I don't know if I could watch it or not. Well, I think I might have to watch a bit if only for the accents…. 😉

Team Us: Marriage Together by Ashleigh Slater – What are you agreeing to when you say "I do"?
When a couple promises "I do," they agree to more than just a shared last name, a joint bank account, and no more dateless nights. This husband and wife duo forms a new team. "Life together" becomes their mantra. Nothing can come between them. At least, that's the plan.
But then real life sets in. With it come disappointments and frustrations. If the couple isn't intentional in their day-to-day interactions, that once enthusiastic "we" can slowly revert to "you" and "me." Before long, the couple's left wondering what happened to their team spirit.
Team Us: Marriage Together offers couples practical ways to cultivate and strengthen unity in their marriages. Author Ashleigh Slater shares from her own marriage as she presents couples with realistic ideas on how to foster cooperation, deepen commitment, and exercise grace on a daily basis.
What I thought – Well, I did a review here if you wanted to read that. I did enjoy this book! (You can also enter to win your own copy!!)
Ok, so that sums up what I read! Now you know which book was the one that took the longest, lol. I really want to read the next one in the series, but I might just take a break on this months. February is so short, so I think I will stick to shorter books. And the emotional toll that book takes on a person too! Sheesh.. Yes, maybe March would be better, lol.
Let me know what books you have loved lately, or that you read last month!! 🙂 Slowly but surely I am trying to read all of the suggestions! 🙂