Soooo….what a crazy month June turned out to be! It has been full of craziness! Jeffy's mom, aunt and niece came for a visit at the beginning of the month.. Then, my niece was going to go home on the tenth but stayed the whole month…that has been wonderful!! 🙂 She just fit right in to our family! Then we had to go out of town which was a little crazy in and of itself… But, I did manage to read a few books! I just didn't have internet half the month in order to blog!
So, here is what I read in June…
Come Home by Lisa Scottoline – Jill Farrow is a typical suburban mom who has finally gotten her and her daughter's lives back on track after a divorce. She is about to remarry, her job as a pediatrician fulfills her—though it is stressful—and her daughter, Megan, is a happily over-scheduled thirteen-year-old juggling homework and the swim team.
But Jill's life is turned upside down when her ex-stepdaughter, Abby, shows up on her doorstep late one night and delivers shocking news: Jill's ex-husband is dead. Abby insists that he was murdered and pleads with Jill to help find his killer. Jill reluctantly agrees to make a few inquiries and discovers that things don't add up. As she digs deeper, her actions threaten to rip apart her new family, destroy their hard-earned happiness, and even endanger her own life. Yet Jill can't turn her back on a child she loves and once called her own.
What I thought: Well, again, Lisa Scottoline is one of my favorite authors.. And this book wasn't disappointing at all! It has different twists that I didn't expect…as usual. I would totally recommend!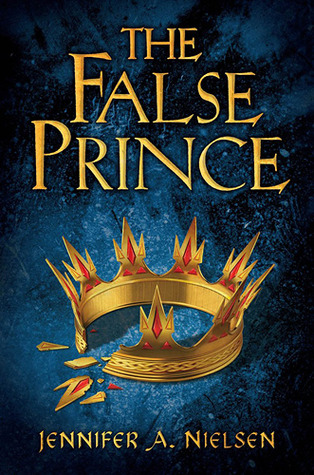 The False Prince by Jennifer A. Nielsen – The False Prince is the thrilling first book in a brand-new trilogy filled with danger and deceit and hidden identities that will have readers rushing breathlessly to the end.
In a discontent kingdom, civil war is brewing. To unify the divided people, Conner, a nobleman of the court, devises a cunning plan to find an impersonator of the king's long-lost son and install him as a puppet prince. Four orphans are recruited to compete for the role, including a defiant boy named Sage. Sage knows that Conner's motives are more than questionable, yet his life balances on a sword's point — he must be chosen to play the prince or he will certainly be killed. But Sage's rivals have their own agendas as well.
As Sage moves from a rundown orphanage to Conner's sumptuous palace, layer upon layer of treachery and deceit unfold, until finally, a truth is revealed that, in the end, may very well prove more dangerous than all of the lies taken together.
An extraordinary adventure filled with danger and action, lies and deadly truths that will have readers clinging to the edge of their seats.
What I thought: We read this together for the kids book club and I thought it was a fantastic book! Lauren liked it as well, she went and got the next two books out of the series. Funny thing is, the next book club is the 2nd book in the series! I am looking forward to that.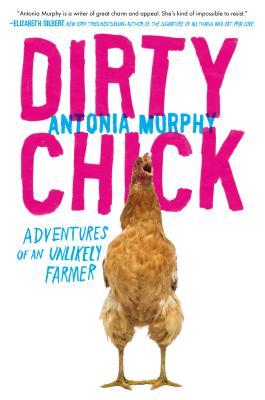 Dirty Chick by Antonia Murphy – "One month into our stay, we'd managed to dispatch most of our charges. We executed the chickens. One of the cats disappeared, clearly disgusted with our urban ways. And Lucky [the cow] was escaping almost daily. It seemed we didn't have much of a talent for farming. And we still had eleven months to go."
Antonia Murphy, you might say, is an unlikely farmer. Born and bred in San Francisco, she spent much of her life as a liberal urban cliché, and her interactions with the animal kingdom rarely extended past dinner.
But then she became a mother. And when her eldest son was born with a rare, mysterious genetic condition, she and her husband, Peter, decided it was time to slow down and find a supportive community. So the Murphys moved to Purua, New Zealand—a rural area where most residents maintained private farms, complete with chickens, goats, and (this being New Zealand)  sheep. The result was a comic disaster, and when one day their son had a medical crisis, it was also a little bit terrifying.
Dirty Chick chronicles Antonia's first year of life as an artisan farmer. Having bought into the myth that farming is a peaceful, fulfilling endeavor that allows one to commune with nature and live the way humans were meant to live, Antonia soon realized  that the reality is far dirtier and way more disgusting than she ever imagined.  Among the things she learned the hard way: Cows are prone to a number of serious bowel ailments, goat mating involves an astounding amount of urine, and roosters are complete and unredeemable assholes.
But for all its traumas, Antonia quickly embraced farm life, getting drunk on homemade wine (it doesn't cause hangovers!), making cheese (except for the cat hair, it's a tremendously satisfying hobby), and raising a baby lamb (which was addictively cute until it grew into a sheep). Along the way, she met locals as colorful as the New Zealand countryside, including a seasoned farmer who took a dim view of Antonia's novice attempts, a Maori man so handy he could survive a zombie apocalypse, and a woman proficient in sculpting alpaca heads made from their own wool.'
Part family drama, part cultural study, and part cautionary tale, Dirty Chick will leave you laughing, cringing, and rooting for an unconventional heroine.
What I thought: Oh goodness…so many parts of this book hit home for me. All about moving to the country and stuff. The stories rang true for us…lol. Definitely some fun stories in this book. 🙂
Little Town on the Prairie by Laura Ingalls Wilder – The long winter is finally over, and with spring comes a new job for Laura, town parties, and more time to spend with Almanzo Wilder. Laura also tries to help Pa and Ma save money for Mary to go to college.'
What I thought: I don't know how you could go wrong reading these books.. Such great stories. We read this for school and I am glad we did!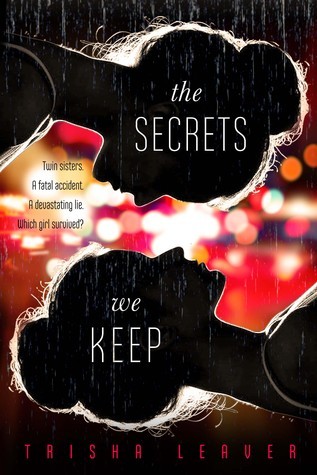 The Secrets We Keep by Trisha Leaver – A girl takes over her twin sister's identity in this emotionally charged page-turner about the complicated bond between sisters.
Ella and Maddy Lawton are identical twins. Ella has spent her high school years living in popular Maddy's shadows, but she has never been envious of Maddy. In fact, she's chosen the quiet, safe confines of her sketchbook over the constant battle for attention that has defined Maddy's world.
When—after a heated argument—Maddy and Ella get into a tragic accident that leaves her sister dead, Ella wakes up in the hospital surrounded by loved ones who believe she is Maddy. Feeling responsible for Maddy's death and everyone's grief, Ella makes a split-second decision to pretend to be Maddy. Soon, Ella realizes that Maddy's life was full of secrets. Caught in a web of lies, Ella is faced with two options—confess her deception or live her sister's life.
What I thought: I liked this book ok. The storyline was kind of depressing and I guess that kind of made me sad to read it.. But it is still an interesting read. Not sure how that would happen in real life though…
Well, that's all that I read in June! Let me know any favorite titles that you have read lately! 🙂