As I went back to see what books I read this month, I was surprised that I read so many! One book seemed to go on and on and on, I guess that's why…
My Goodread's goal is 62 books in 2016 and I am well on my way! I think being able to read for an hour when Ryan is in his college class helps!
Here is what I read in January! Let me know what you have liked lately so I can add it to my list! 🙂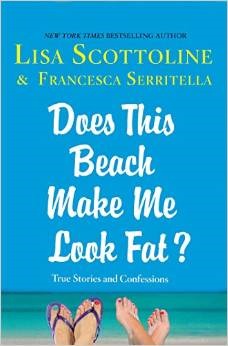 Does This Beach Make Me Look Fat? by Lisa Scottoline & Francesca Serritella – The unstoppable, irreverent mother-daughter team presents a new collection of funny stories and true confessions that every woman can relate to. From identity theft to the hazards of bicycling to college reunions and eating on the beach, Lisa and Francesca tackle the quirks, absurdities, and wonders of everyday life with wit and warmth. As Lisa says, "More and more, especially in the summertime when I'm sitting on the beach, I'm learning not to sweat it. To go back to the child that I used to be. To see myself through the loving eyes of my parents. To eat on the beach. And not to worry about whether every little thing makes me look fat. In fact, not to worry at all."
What I thought – I have read a few of Lisa's books in the past so it was definitely interesting to read a more humorous title from her. A lot of the stories made me laugh and some were just cute. I will definitely look for more books in the future by this duo. It was also nice to hear more personal stories…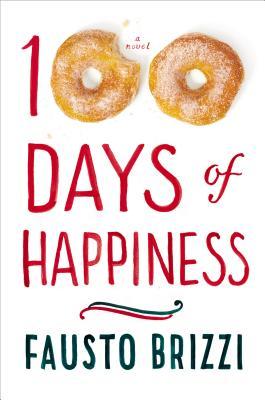 100 Days of Happiness by Fausto Brizzi – What would you do if you knew you only had 100 days left to live? For Lucio Battistini, it's a chance to spend the rest of his life the way he always should have—by making every moment count
Womanizing, imperfect but loveable Lucio Battistini has been thrown out of the house by his wife and is sleeping in the stock room of his father-in-law's bombolini bakery when he learns he has inoperable cancer. So begins the last hundred days of Lucio's life, as he attempts to care for his family, win back his wife (the love of his life and afterlife), and spend the next three months enjoying every moment with a zest he hasn't felt in years. From helping his hopelessly romantic, widowed father-in-law find love, discovering comfort in enduring friendships, and finding new ones, Lucio becomes, at last, the man he's always meant to be. In 100 epigrammatic chapters, one for each of Lucio's remaining days on earth,100 Days of Happiness is as delicious as a hot doughnut and a morning cappuccino. Wistful, often hilarious, and always delectable, 100 Days of Happiness reminds us all to remember the preciousness of life and what matters most.
What I thought: I really enjoyed this book. The main character was portrayed thoroughly, which I liked. You really got into the idea of only having 100 days to live. I definitely recommend this book.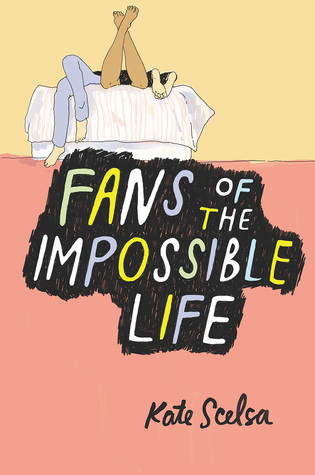 Fans of the Impossible Life by Kate Scelsa – Mira is starting over at Saint Francis Prep. She promised her parents she would at least try to pretend that she could act like a functioning human this time, not a girl who can't get out of bed for days on end, who only feels awake when she's with Sebby.
Jeremy is the painfully shy art nerd at Saint Francis who's been in self-imposed isolation after an incident that ruined his last year of school. When he sees Sebby for the first time across the school lawn, it's as if he's been expecting this blond, lanky boy with mischief glinting in his eye.
Sebby, Mira's gay best friend, is a boy who seems to carry sunlight around with him. Even as life in his foster home starts to take its toll, Sebby and Mira together craft a world of magic rituals and impromptu road trips, designed to fix the broken parts of their lives.
As Jeremy finds himself drawn into Sebby and Mira's world, he begins to understand the secrets that they hide in order to protect themselves, to keep each other safe from those who don't understand their quest to live for the impossible.
What I thought: Kind of like the description, this book kinda went everywhere. I liked the general story, but I think something was kind of off. I still enjoyed it though, and the personal touches throughout the book…
Shackled by Tom Leveen – From author Tom Leveen comes a taut, suspenseful novel about a girl's abduction that leaves her best friend emotionally paralyzed, until a chance encounter points her toward the truth…and a terrifying new danger.
Sixteen-year-old Pelly has a master plan. After years of therapy, medication, and even a stint in a mental hospital, she's finally ready to re-enter the world of the living. Pelly has been suffering from severe panic attacks ever since her best friend, Tara, disappeared from a mall six years ago.
And her plan seems to be working, until an unkempt girl accompanied by an older man walks into the coffee shop where she works. Pelly thinks she's seen a ghost, until the girl mouths "help me" on the way out, and Pelly knows she's just seen Tara.
Too shocked to do anything, Pelly helplessly watches Tara slip away again as she steels herself against a renewed spiral of crippling anxiety. But rather than being overcome by anxiety, Pelly feels more energized than she has in years. Determined to track down enough evidence to force the police to reopen Tara's file, Pelly's master plan takes a turn for the dangerous.
Pelly decides she cannot be shackled by her past—and the anxiety, fear, and grief that comes with it—any longer if she wants to save Tara. But in seeking answers through whatever means necessary, she'll come face-to-face with true evil. And not all the shackles are in her head…
What I thought: I went to high school with the author, so I always find that fascinating.. This is the second book of his that I have read and liked. I think I liked this one more than the other one.. This one is kept me on my toes and I finished it quickly. I love that it is based where we are from so I could picture exactly what he was talking about.. But the characters were well written and I kept trying to jump to conclusions and I kept jumping to the wrong ones, lol. I thought it was great… 🙂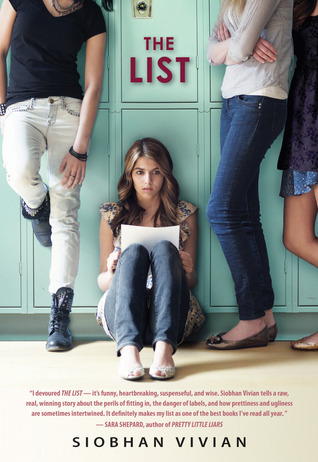 The List by Siobhan Vivian – An intense look at the rules of high school attraction — and the price that's paid for them.
It happens every year. A list is posted, and one girl from each grade is chosen as the prettiest, and another is chosen as the ugliest. Nobody knows who makes the list. It almost doesn't matter. The damage is done the minute it goes up.
This is the story of eight girls, freshman to senior, "pretty" and "ugly." And it's also the story of how we see ourselves, and how other people see us, and the tangled connection of the two.
What I thought: Well, I thought the book was confusing in a way. I can't imagine this ever happening honestly. Maybe that's my problem. The ending was just weird and didn't seem to go with the rest of the story… I don't know.. 😛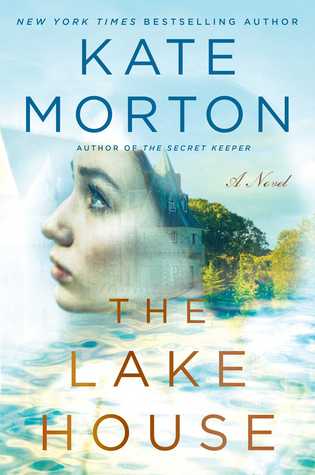 The Lake House by Kate Morton – Living on her family's idyllic lakeside estate in Cornwall, England, Alice Edevane is a bright, inquisitive, innocent, and precociously talented sixteen-year-old who loves to write stories. But the mysteries she pens are no match for the one her family is about to endure…
One midsummer's eve, after a beautiful party drawing hundreds of guests to the estate has ended, the Edevanes discover that their youngest child, eleven-month-old Theo, has vanished without a trace. What follows is a tragedy that tears the family apart in ways they never imagined.
Decades later, Alice is living in London, having enjoyed a long successful career as an author. Theo's case has never been solved, though Alice still harbors a suspicion as to the culprit. Miles away, Sadie Sparrow, a young detective in the London police force, is staying at her grandfather's house in Cornwall. While out walking one day, she stumbles upon the old estate—now crumbling and covered with vines, clearly abandoned long ago. Her curiosity is sparked, setting off a series of events that will bring her and Alice together and reveal shocking truths about a past long gone…yet more present than ever.
A lush, atmospheric tale of intertwined destinies, this latest novel from a masterful storyteller is an enthralling, thoroughly satisfying read.
What I thought: I had no idea that I would like this book as much as I did.. It surprised me! The way that the characters were drawn into the story really helped it make sense. Although sometimes I had to remember who was who, for the most part it flowed nicely! I normally am not a fan of books that jump between storylines, especially with different time periods, but I liked the way it was done. The ending was kind of cheesy, but it is still good…
Pretty Is by Maggie Mitchell – Everyone thought we were dead. We were missing for nearly two months; we were twelve. What else could they think? –Lois
It's always been hard to talk about what happened without sounding all melodramatic. . . . Actually, I haven't mentioned it for years, not to a goddamned person. -Carly May
The summer precocious Lois and pretty Carly May were twelve years old, they were kidnapped, driven across the country, and held in a cabin in the woods for two months by a charismatic stranger. Nearly twenty years later, Lois has become a professor, teaching British literature at a small college in upstate New York, and Carly May is an actress in Los Angeles, drinking too much and struggling to revive her career. When a movie with a shockingly familiar plot draws the two women together once more, they must face the public exposure of their secret history and confront the dark longings and unspeakable truths that haunt them still. Maggie Mitchell's Pretty Is beautifully defies ripped-from-the-headlines crime story expectations and announces the debut of a masterful new storytelling talent.
What I thought – The characters were woven throughout this book alternately and sometimes it drove me crazy, but it ended up working. In the middle of the book was part of another book from the story and that was kind of odd. It was a good story though, kept me interested…the premise was a little confusing.
So, those are the books that I read in January! I have a stack here waiting already for February, but I am also willing to get more from the library from suggestions, if they have it! 🙂