We like to watch movies together as a family. Sometimes that means going to the theater, other times it means watching a dvd at home. Watching dvd's together seems to bring us closer than just going to the theater though. We can joke around and not worry about bothering anyone else, that sort of thing. We recently tried out FishFlix.com and their selection of dvd's. We got My Son My Savior to watch, which was good timing since it is close to Easter. This would also be great around Christmas!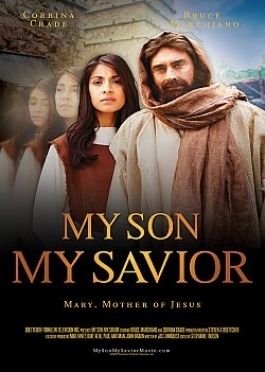 My Son My Savior
is a quick movie of only 55 minutes. In our family, we are pretty well versed in the story of Mary and Jesus, but it was interesting to see a movie that was geared more toward Mary's view of things. I thought that was quite a unique point of view for a movie like this. They obviously couldn't go into much detail with a short movie, but I think they did a good job with what time they had. It starts out with Mary as a young girl talking with her father about the sacrificial lambs and she commented about how they were so  innocent and they shouldn't have to die. It touches on little points throughout the life of Jesus, showing him around age 12 and then again as a grown man. Again, it didn't have time to go into detail, but if you know the Bible at any length, you can get the general idea. You can see Jesus grow up quickly. She goes on to remember that conversation with her father later in the movie when she realizes what is happening to Jesus.
I think this movie would be great for people that are new to church, or even just to watch like we did, as a different view of things. The movie seemed to go by pretty quickly so that is perfect to share with friends and family that are curious but aren't sure about a lot of things either. A lot of the film, in my opinion, is great for talking with people about as it lends itself to open conversation. You could fill in the blanks with many of the wonderful stories of Jesus…or newcomers could imagine what it would be like to be in Mary's shoes.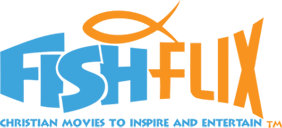 FishFlix.com
has Blu-Ray and DVD's of your favorite Christian movies as well as the new ones that are out. Another movie that we had on our list was War Room. We may get that next time! It has come highly recommended along with quite a few others that
FishFlix.com
has. I am impressed with how far a lot of Christian films have come in a short time. It used to be that nobody had them as their top choice for entertainment and now there are top rated movies out there that are hugely popular!
There is also an educational section as well as international, sports, family and romance categories. You know, just like 'real' movies, because that is what they are! 😉 There really is something for everyone!
What is really fun, if you sign up for the FishFlix.com newsletter, you can enter to win a 5-movie prize pack, including War Room, The Ultimate Gift, Superbook: A Great Adventure, My Son, My Savior and Owlegories 2.  Over $80 in DVDs! 
If you would like to read other reviews about FishFlix.com and see what other movies people watched, it may give you an idea of what movie to start with! Feel free to click the box below!

FishFlix.com {Review}