Y'all know that I love me some books. We read quite a few books for school which I always add to my Goodreads account to keep track of them. We are in the middle of a few books on the harder side right now, so we were all excited to be able to read a book that was on the easier, and yes, shorter, side.. The Glass Castle by Trisha White Priebe and Jerry B. Jenkins by Shiloh Run Press was a welcome book for us all, and even moreso as we were reading it!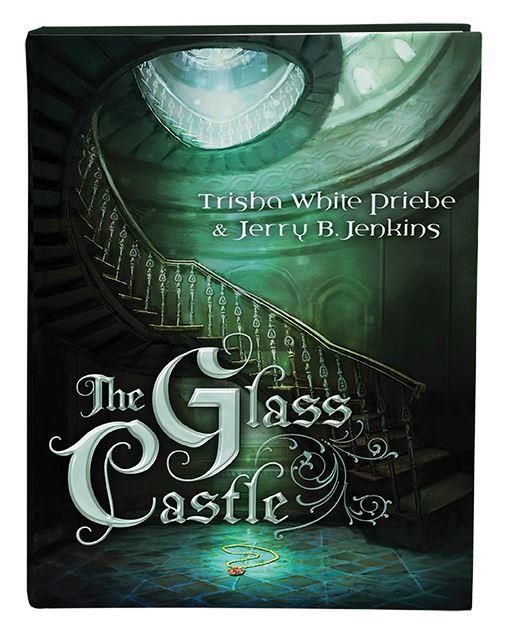 This book is geared toward the middle school group as the main character, Avery, is 13 years old. From the first couple sentences, the book had our attention, and most definitely by the end of the first chapter!
Avery is kidnapped by an old lady who has taken her to a castle. When she gets her bearings, she finds that the castle is full of other 13 year olds like her. Except they are all orphans, and she knows that her father would be at home wondering where she had gone. She is also concerned about her 3 year old brother, she hasn't heard anything about where he is or if he is ok, and nobody will tell her anything.
As she spends more time in the castle she gets more information in bits and pieces. Apparently the king decided that all 13 year old children should be put to death. The old lady that kidnapped Avery was actually saving her by bringing her to the castle so that she wouldn't be one of the ones killed.
All of the children are basically the workers of the castle without the king knowing. They cook, sew, and just do everything else that you could imagine. They also have their own set of spies. They know what is going on when, who is doing it and for how long. This comes in handy as the king is set to be married to a new queen, Angelina.
The kids are trying to make the most of their time being stuck in the castle. With frequent chess tournaments, celebrations, as well as  having their own royalty, Avery comes to not mind being there as much. She never stops thinking about her brother and father though.
I don't want to say too much without giving things away, but there is so much that I haven't mentioned. And some explanations that will also make more sense as you read the book. Trust me, it is a book that will have you wanting to finish it in an afternoon. We read one or two chapters a day during school and there were times we just wanting to finish it in one sitting. The chapters are all pretty short and the book itself is only about 250 pages.
All of our books that we read for school are read aloud. It is just easier that way with three kids, plus I think everyone enjoys it. This book had us all wondering which direction it was going to go, even me! I really enjoyed it! If anything, I was mostly frustrated at the end because it had the same effect as seeing a 'to be continued' written on the last show of the season of your favorite tv show. We all want to know what happens next!!
Luckily, there is a new book coming out in October…BUT…that's so far away!! ha! I will definitely be on the lookout for it though, and I am sure we will be reading this one out loud as well. If you or your kids love a good story line mixed in with a 'what's next' feel, this book is definitely for you.
If you want to know what others thought of this book, feel free to click the banner below! 🙂

 The Glass Castle {Review}