A few months ago I was excited to try out Heirloom Audio Productions audio story of The Dragon and the Raven. It was all new to me, this audio story type thing…and we loved it! So, I was even happier to be able to check out another story, Beric The Briton.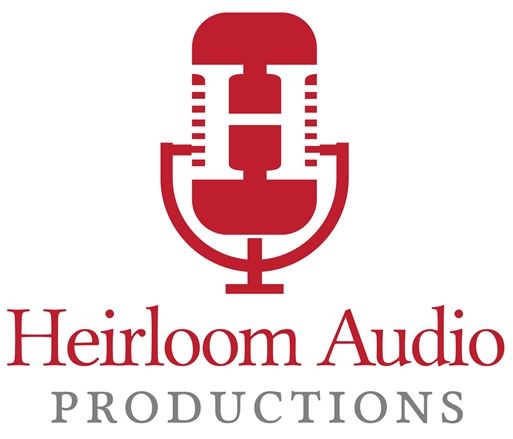 We are all getting quite fond of these stories. And honestly after the books that we have been and still are reading out loud, they are just happy to not hear my voice for a short break..ha!
Beric the Briton is a great tale of Rome and England and what happens during the time that they finally meet each other in battle. The characters are so convincing in this story that if you close your eyes you can't help but be taken by your imagination to that time period!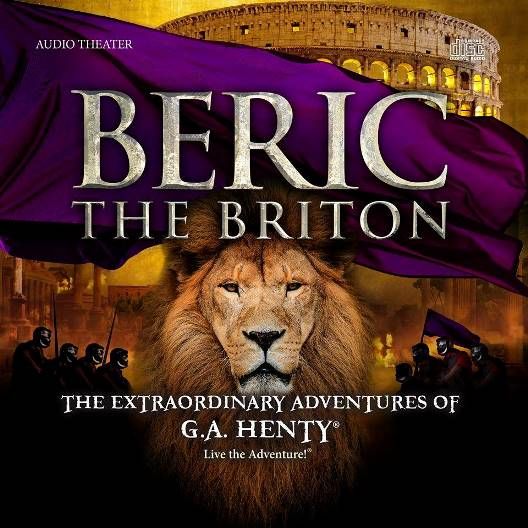 I had no idea what the lion on the cover was about until we got into the second disk, then it all came together! I don't want to spoil anything though, so I won't talk too much about it. Beric and his friend Boduoc are the main characters of this story. There is a short introduction to them and then boom, the action begins!
There are wolf fights and then an even bigger fight when the Romans come and then a shipwreck and, well…see, it has all kinds of action! But in the down time you also get to meet quite a few other characters which become important in other ways. Throughout the story you get a feel of what kind of characters they are…Beric is quite an honorable man and he proves it!
These stories are full of action, but they are also full of history that is exciting as well as good values and morals. It is such a well rounded product and I have noticed that now that this is my second time trying these audio adventures. When I read that each story was 2+ hours I was actually very surprised. They did not seem that long at all! Make sure you go to the Beric the Briton website and see the trailer and behind the scenes video trailer!
As part of the package we got, we got quite a few bonuses! The study guide is my absolute favorite! We would listen to one section at a time and then do the study guide for that section. Each section is only a few minutes long, I think they range anywhere from around two minutes to around ten minutes. So the study guide helped reiterate some of the things that they learned in that short time.
There are three different sections in each days study guide section:
1. The Listening Well has questions that you can ask about what your child remembers about what they heard. Even if there was only two minutes of the story that day, sometimes there was a lot to remember!
2. The Thinking Further section are more in depth questions, to get them thinking more. It puts a more personal spin on each question. It also suggests questions that involve getting out your Bible and comparing different things throughout the story.
3. The last section are words that were mentioned in that days story section and wants you to look up the definition. Our last audio adventure we listened to it seemed the words were a little harder than this time, or maybe these words were just more a part of our vocabulary. They are still great words to know and understand what they mean though!
Also included on some of the pages are little extras. There is some information on the diets of the people back then, a recipe for cake and some comparisons of different gladiators. Now, since we love unit study type things, we really took our time through this. We researched four of the five gladiators listed, basically put them all in a hat and picked one that way, and then I also had everyone draw the gladiator that they chose. I am getting more and more impressed with their drawings!
Also included in the bonuses is an mp3 set of the disks in case you wanted to listen to them that way, an e-book, the soundtrack, a printable cast poster, an inspirational quote poster that is also printable, live the adventure letter and the behind the scenes video. That is a lot of extra stuff!
We really enjoy dragging these out as long as we can.. I know there are people out there that sit down and listen to them all in one sitting and that is fine too! I love how you can do it however you want! If you want to read what others thought of their time with Beric the Briton, feel free to click the banner below!

Beric The Briton {Review}