I have mentioned Heirloom Audio Productions in the past, and with good reason! We all love them! I have listened to Beric The Briton as well as The Dragon and the Raven and both were fantastic! I had never before been able to get into audio book type things, but that changed once we were introduced to Heirloom Audio Productions. This go around we were able to listen to The Cat of Bubastes.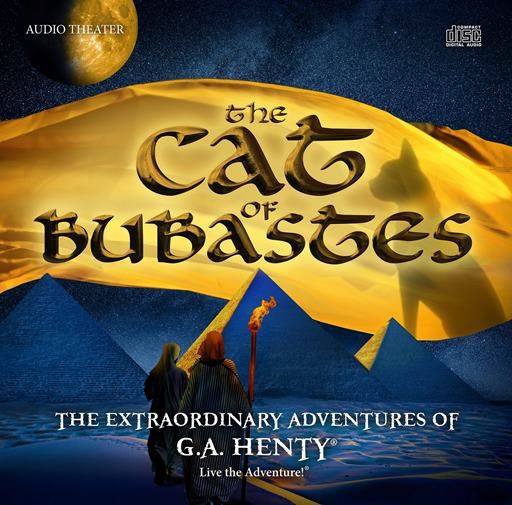 Right away in the first two clips we were hooked! The characters are so well done! Oh, speaking of which, I was excited that the man who voiced C-3PO in Star Wars did one of the voices in The Cat of Bubastes. But the actors put so much into their parts that you can really imagine what is going on throughout the story! I think that is the reason I couldn't get behind most audio stories as most are just someone reading the story; but these are like you are watching a movie with your eyes closed, if that makes sense, lol.
In the story of The Cat of Bubastes, you are taken to Egypt. Two characters, Amuba and Jethro are both taken captive in Thebes. Now, I never know how much to say as I don't want to give anything away..hmm. After being captured, Amuba and Jethro befriend the family of the priest. Amuba and the priest's son get in a little trouble and end up having to be on the run..
On their adventure they meet up with a couple people that introduce them to Christianity. That seems to be a common thing in these stories, but I love that! After being introduced to the Egyptian gods earlier in the story and then Christianity a little while later, it was nice to hear the different ways the story went about that. There's just not much I can say without telling too much, but it is worth checking out, I promise!! lol
One of our favorite parts of these audio stories is the study guide that comes with it. Each one has been different in the ones that we have used so far! All three that we have done have the same sections, but it is the extra section that is different.
The Listening Well section has a couple questions that you would be able to answer if you were paying attention to the story. Pretty easy, but sometimes it is a question that stumps you! It really has you pay attention next time! 😉
The Thinking Further section has questions that really make you think, usually a lot of opinion based questions and usually they tie in with Bible verses as well. I like that these lead into discussions quite often and you can talk about why or why not, that sort of thing.
There is also a section of words that you need to come up with definitions for. A lot of these words my kids new but every now and again they were stumped! It is always good to go over them, even if they say that they know them! They may think they know them but they might mean something different!
This is an extra section in the study guide and it is on quite a few of the pages. The Expand Your Learning section has some information about something interesting in a little box. And when we have one of these to listen to, we really drag them out and do extra things throughout the story. We have done some drawings, made some food… This time we did some extra things with hieroglyphics and we also did a lot with dung beetles from the section that I sampled above. My daughter likes bugs and so she always likes to learn more about them. There was a recipe this time, but I just didn't think the kids would want to try it, so we skipped it this time. But there are so many other things that you could work on in this section! That's why it takes us a while to go through these!
Also included in the bonus section is the mp3 of the story, which helps us as for some reason my computer does weird things to the cd's sometimes. There is also the mp3 to the soundtrack! I love the music! An e-book is included and it has graphics…I wish I could get into reading books online, but my kids are ok with it, so it is nice to have that. Some other things included are a printable cast poster, an inspirational verse poster, and a behind the scenes video. I highly recommend watching that, as I find it quite interesting to see how they put these together as well as how animated the actors get…
If you want to check out what other people had to say about the Cat of Bubastes, feel free to click the banner below! Now, I can't guarantee they don't have spoilers, so keep that in mind, lol.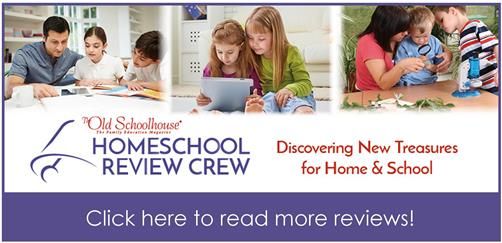 The Cat of Bubastes