You guys…September and October have been so so busy for me. It typically is, and that is one reason why we make our school schedule the way it is. Jeffy is doing a lot of traveling, I have three days of doing yearbook photos, and doing respite for a sweet baby girl. Mix that in with my preference of having a bigger lunch and smaller dinner, we hadn't been eating the best. So, the timing was perfect when I was able to try out The MyFreezEasy.com Freezer Meal Plan Membership from MyFreezEasy.

Now, I have been a skeptic of freezer meals. I had seen pictures of people spending a full day making all of these freezer meals. The kitchen is completely trashed and they are exhausted but had all of these meals made. I just didn't have it in me to try something like that.
When I checked out this website and saw that you could have ten meals done in an hour, I was definitely willing to try that out! Because sometimes it takes that long to make just one meal! (Baked chicken I am talking to you!)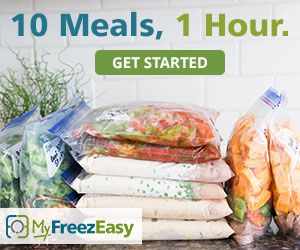 I wanted to really test this out so I logged onto the website pretty quickly. I thought it was pretty easy to navigate once I played around for a while, but there are plenty of videos to help you in case you have questions.
As part of the plan, you can choose the five different meals that you want to make that will give you ten meals total. Our house is pretty hard to cook for. It's a little easier if we don't factor Lauren into the mix of meal planning, so that is what we normally do. 😛 I am the only one that likes vegetables so I have to look for things that, if they do have vegetables, that they would be easy to pick out or eat around.
I also have to think about how I want to cook things. Sometimes I do want something for the slow-cooker, but other times it is an hour before we want to eat and I need something quicker. Well, with these meals, there is a great mix that you can choose from!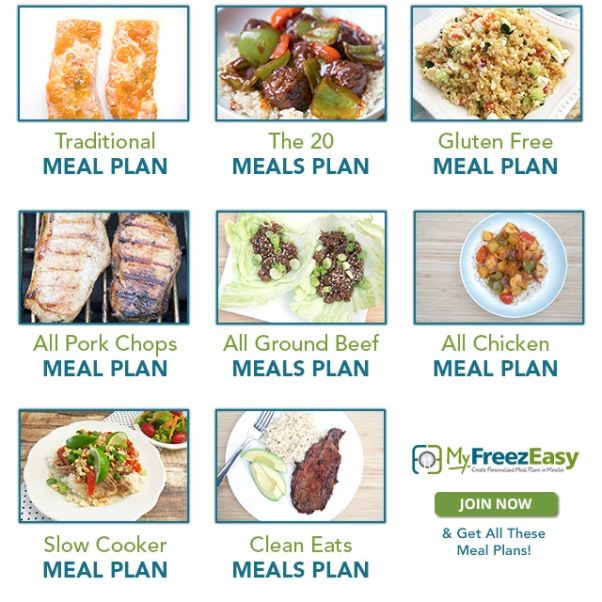 You can choose from all of these meals shown AND there is a mix and match that you can just choose from a huge list of meals and make the five that you want. I did the mix and match option so that I could pick things that I knew my family would have more of a chance of liking.
I logged into my account and went to the huge list of meals. Then, I  just used the drag and drop feature that moved the five meals that I chose to the side of the screen. I saved those to my computer and opened them when I was ready to go to the grocery store.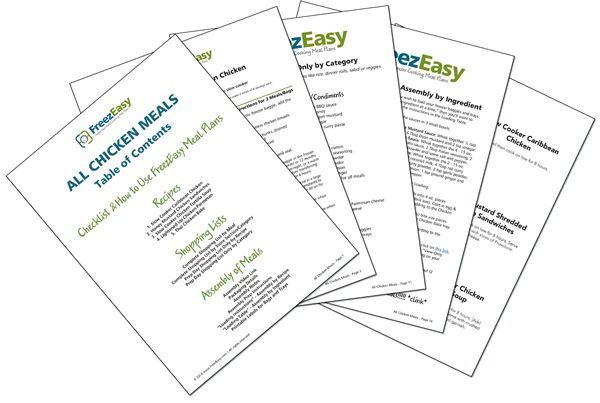 I was pleasantly surprised at how everything was put together. There are 14 pages that put everything in an order that I could understand. The first page is a table of contents that lists my meals and show what else is in the packet. The next few pages are each recipe in detail as well as cooking directions for a single meal and assembly prep for two meals. There are also tips on how to thaw as well as how to make the meal gluten free or dairy free, etc.
Towards the end are shopping lists. The first one is a complete list by recipe. If you just wanted to make one of the meals one time, that is an option that you can shop for. You can then also use the recipe page and the cooking directions for a single meal. The next section is a shopping list by store category. Now this is what I'm talking about since this is how I usually make my shopping lists! There are two different sets, one that includes the suggested sides, and one that doesn't. My family doesn't do veggies like I mentioned, but they also don't do salads and such, so I didn't shop for the sides unless it was something that I knew they would eat, like pasta.
The last two sections are where the magic happens. The first page includes the Meal Assembly Instructions that suggests what you can do all at once if you were going to assemble all the meals at the same time. The other page is Assembly by recipe and that is if you wanted to just assemble one recipe at a time.
Personally, I liked doing it all at the same time, that way everything got done at once and I wouldn't feel like it was dragging.
So, everything was going on when I did my meal prep days… We had lost our upstairs AC..then our water died and then Hurricane Matthew came along. I didn't get as many pictures as I wanted, but I will walk you through them. 🙂
One of our meals was Swedish Meatballs. In this batch of meals this is the one that was the most involved. But basically you mix all the meat together and form meatballs and just put them in the disposable pan.
I finished one and it is labeled but you can't really see it. There are printable labels on the website, but my printer was wonky and I couldn't get it to work properly, but I highly suggest them as it would have been so much nicer to have that instead of just sharpie marker!
Here are all the meals that I made that day! The one paper suggested that the prep should only take 30-35 minutes and it was pretty close! My hands got too cold making the meatballs so I had to pause quite a bit to warm them up again, lol. But there are ten meals here!!
And here is the finished product, albeit a messy version…ha! It was quite tasty! I didn't know how these frozen meals would taste at all, but I was pleasantly surprised…
We also made another meal, I think this is a pest0 chicken bake dish. This was good too!
So, that was my five September meals. I also recently did my October meals.. Here is a before picture of that…

Now, I don't have an after picture of this…because I am missing a meal. On the shopping list it had 8lb pork roast. So….I got an 8lb pork roast, lol. I think it wanted me to get four two pound roasts.. Oops. So, I cut the roast up that I got enough for one of the pork meals and had to throw the rest away. But I did make the rest of the meals during Hurricane Matthew because I didn't want the meat to go bad and I had high hopes that the power wouldn't go out in the meantime! We were fine, thankfully!
But we have tried four out of five of the September meals so far and everyone has loved them! I am so excited! Knowing that we have so many meals in the freezer and all I have to do is throw them in the oven just makes me so happy. And it doesn't take long at all to put the meals together! My October one took a while longer because of the issue mentioned above as well as I had to brown the ground beef and cook some pasta, I didn't have to cook anything in the September meals. I think it just depends on what dishes you choose each month.
But I would definitely suggest this to anyone who is looking to simplify their meal times! If you want to check out what others made and see even more choices, feel free to click on the banner below! 🙂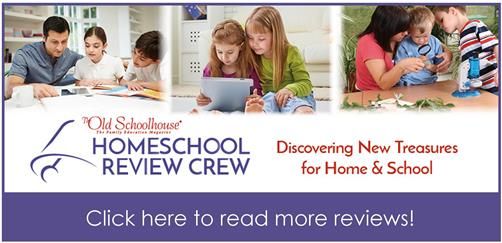 MyFreezEasy.com Freezer Meal Plan Membership