Each year I am in charge of doing the yearbook portraits as well as putting our homeschool yearbook together. We had recently switched yearbook companies and I wanted to try something new, inserting a QR code that, once scanned, would direct you to a video. After I took each portrait, I would film a quick clip of that child answering a question. I put them all together and put them in a video. I made so many mistakes, but it worked. Because of those mistakes, I was excited to check out Online Christian Filmmakers Academy from Family Gravity Media, a division of Families For Christ Ministries, Inc.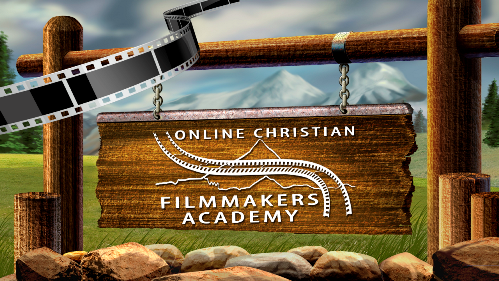 I wasn't sure what to expect when I logged on. But right away they just get you started in the course! There is a quick little write up on the instructors on the side of the screen, I liked to read that they were a father and son team. And then you can just start watching the first video which is a video introduction.
Now, if you watch this first movie clip, you may wonder what you do next. I figured out that you scroll down to the bottom of the page and there is a next button. You can also click on the Menu button at the upper left part of the page to get to where you want to go. This is addressed in a later video, but you should know how to get to that video in order to watch it. 😉
This course is broken down into five modules.
Right away I liked that they said that they shot with a dSLR which is what I have. I haven't used the video feature all that often except for the aforementioned yearbook video. The camera module had six lessons. Two were about lenses, one was frame rate, one was ISO and shutter speed and the last was tripods and camera support.
A lot of this information is helpful even just for using your camera for taking pictures, which makes sense, since movies are just moving pictures, ha! But it is a good review for people that forget, or don't use the ideas that they bring up.
At the end of the first module is a quick 25 question quiz. This is the only module with a quiz, but they are working on adding more, along with changing and adding more lessons as well as adding things to the bonus section. I like that they are continually adding things to keep it current and informative.
As you go through the course, you are able to mark that section as complete. This will put a green check mark on that section if you choose to view it from the menu. That comes in handy as when you log back in to continue the course, it doesn't drop you back in where you left off. If you choose not to mark it as complete, you can then go back and re-watch the video or mark it as complete later.
Just like on YouTube or other video site, you can leave a comment at the bottom of the video. Ken and Zack can then respond to you there, which comes in handy if you have a question. Or you can check out other questions that have been asked.
All of the other modules are very informative. I especially liked the lighting section as I am a natural light photographer, I don't have much experience working with lighting. I enjoyed the fact that each video is very short but still full of information. I think the longest video was 22 minutes long. Most are under ten minutes.
While the course works out great for someone that wants to do more of a movie type thing, I was just going to do things for the homeschool group that was mostly bits and pieces of our year and put it together. I still learned quite a bit and actually, I think it would be fun to put a little movie together sometime for the fun of it now!
If you are interested, I have a coupon code for you! This coupon code will give $100 off the regular price of $299. Please note that the coupon code is only valid through November 30th, 2016.  The code is: FALLCREW16
If you want to read what others thought before jumping in, feel free to click on the banner below!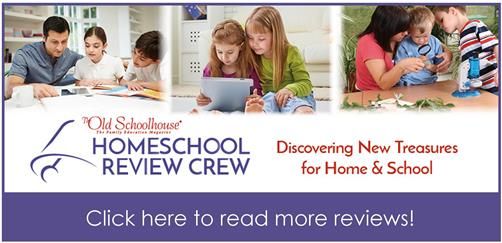 Online Christian Filmmakers Academy {Review}