I have mentioned on here a few times that I have been experimenting with some more online options for our homeschool. I guess I had been putting it off for so long that I didn't realize that there were so many options! One I recently tried is the Educeri Lesson Subscription Service  from Educeri …….  Educeri a division of DataWORKS.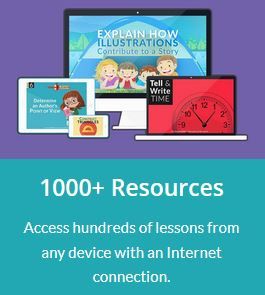 I am never sure what is going to happen the first time I log onto one of these websites. I was pleasantly surprised that it was so easy to navigate. That makes it so much nicer to get things done faster.
You can see how clean the site is! I was quickly able to use the colored drop down buttons to find what I was looking for. In my case, since all my kids are doing high school work, I just chose the high school grade. When I first logged on, I was mostly just checking to see what they had as it seems like some of these websites are geared more toward elementary grades. I was definitely happy to see that there were 164 results just from hitting the high school button!
I didn't have anything in particular in mind when I first logged on, so I glanced at the different categories. There were 77 results for math, 16 for science, 53 for english (language arts), six for history, one for spanish, and 11 in the other category which turned out to be a lot of common core stuff. There are other categories, but there wasn't anything specific for the high school grade in those. They include art, p.e., and music.
One subject I always want to check out is math! Woah!! This category wasn't filled with fluff! There is some serious math going on!! Here are the first few sections offered.


Now, Ryan has done his math for college already, so I didn't want to bother him with doing more, ha! So, that left Kyle and Lauren to try it out! The section I chose first was the Solve Quadratic Equations by Completing the Square.

Again, I am very impressed with the cleanliness of the layout throughout the whole site! It is so easy to know what to do next without searching all over. So, you just click that 'Teach Lesson' tab and it takes you to the next screen.


There is always an explanation at the beginning that says what will be learned in the lesson. There is a marker tools drop down menu at the upper right that you can use to draw on the screen, which is such a wonderful tool to have! So you can do your work that way, or just use pen and paper, or whatever you choose.
As you click the mouse, it shows you how to do the problem. I like that it writes it in a red font so that it stands out.


It then builds on this first lesson and it gets harder and harder but it makes sure that they understand how to do the questions which I really like. And that they can see the steps to take with each mouse click. This is exactly what my kids need!
In using the site more and more, I realized that the other subjects work pretty much the same way. We tried the Determine the Meaning of Unknown Words Using Context Clues in the English section also. This suggested it was for grades 11/12, but Lauren did awesome in this one. The boys don't read near as much as she does, so some of the words they got hung up on…
Overall, I was very impressed with the whole site and the different sections within each subject. I will say the whole site seems to be common core heavy, so keep that in mind. They concentrate mostly on English and Math subjects, but every now and again will get other subjects added. Those are my two main ones, so that works for me! Each lesson has printables, but my printer was acting a little wonky, so I didn't get to take advantage of that yet. I have the worst luck with printers, lol. The FAQ section is pretty thorough if you have any questions.
If you want to read what others had to say about their time using it, as well as using different grades of subjects, feel free to click the banner below!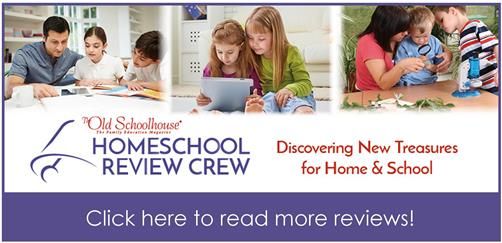 Educeri Lesson Subscription Service