Last time Lauren's cousin was here to visit she was talking about wanting to learn Japanese. What an undertaking I thought! But it totally fits her… We recently got the opportunity to try out High School Chinese I from Middlebury Interactive Languages and Lauren thought it would be awesome to experiment with it!
I imagined that it would be unlike any other language that we had tried to learn and I was right! ha! Lauren and I were slightly overwhelmed at the thought of learning such a language, but as we read on one of the included pdf's, it really isn't as difficult as we make it out to be. The Chinese language is mostly tones used with different words and not as many words.

So, the same word can be used in various ways and mean completely different things. Check out this example below and you can kind of see what I am talking about!
You can see the 'ma' being used with different tones to make different words meaning different things! After reading all of this, we knew it was going to be pretty involved in learning, but we were still excited!
As we logged in, it immediately gave us the start of the course which was an introductory video. Then, it jumped into the lessons! The course focuses on four ways of learning; listening, speaking, reading and writing. Each lesson uses one of those to get the lesson taught. You can see the Table of Contents and how it is divided up.
There are a few things that you can do on the main menu as well. One thing that I totally enjoy, and I know I have mentioned this on other curriculum, but it has a suggested daily schedule! I love that!! It takes the guess work out of everything! As we figured out though, Lauren needed more time for certain lessons than others, and couldn't keep up with the daily schedule. It is nice to have though, for the future! It suggests about two lessons a day as you can see on the calendar.
When you log on each day, it also lists the suggested lessons of the day. You can then just click on each lesson right from this menu. Or, if you wanted to review any of the previous lessons, you can scroll back and do that.
Here is a random lesson warm up. You click on each picture and you can hear the new words for this part of the lesson. I like that there isn't any pressure to hurry through the course at all. And you can play these as many times as you like and go back to this screen as well.
Directly after this warm up is the lesson that has you show that you learned something from the Warm-up. It is a matching lesson, you just drag the phrase to the correct picture. It makes is easier that they used the same pictures as on the warm up to help you remember. When you think you have everything correct, you click the little check mark at the top right and it lets you know how many you got right. If you got any wrong, it will keep the correct ones and let you just deal with the wrong ones. You get a certain amount of tries before it just gives you the option to see the correct answer.
Another example of a lesson is the speaking one. It helps if you have a microphone to do this section, but sometimes we didn't have one and Lauren just practiced the words and phrases more often or sometimes used her ipad to record. The green speaker button allows you to listen to how it is supposed to sound and the red is your record button.
As for the lessons, I enjoy the fact that they are so varied…you are not doing the same work every day and getting bored! You never know if you are going to be matching by dragging and dropping, speaking and recording your answers or any of the other things that the course comes up with.
I think this is a fantastic way to learn a language, especially for kids! I like that a lot of the focus is on the conversational aspect of the language, as well as the written. I will say that for Lauren, I might have gone with a younger grade for her? I'm not sure, but there was a lot to learn and it is hard for her to keep on the schedule they suggest and she is hoping to finish in the time allotted.
If you want to check out what others thought of the different languages and levels that Middlebury offers, feel free to click on the banner below!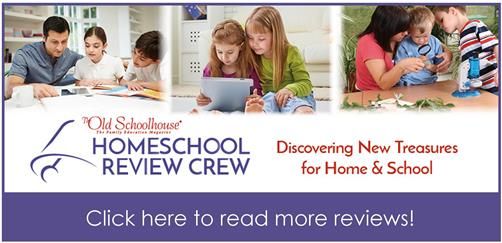 Middlebury Interactive Languages – Chinese