Did you know there are only eight weeks left until Christmas?? I know I just remember seeing something on facebook that there were ten weeks, but nope, now it is down to eight! I am always looking for some different gifts for people throughout the year. A few weeks ago I was introduced to CrossTimber. They have a Personalized Framed Plaque with Name Meaning and Bible Verse that I found somewhat fascinating!
At first, I wasn't quite sure who this would be perfect for and then it hit me.. My friend recently adopted a little boy! I wasn't sure if they knew what his name meant! It wasn't a very common name…
I emailed the company and got a reply quickly back with so much information about the name I inquired about! He also did my name just for fun! I was definitely impressed. And, he also gave me tips about my email settings in the process, lol. I couldn't seem to get my font size correct, but it ended up getting fixed…
Anyway, once I read what his name meant, I knew that it would be perfect to give to him! I went to the website to pick out a frame. I was a tad overwhelmed by the website as it is busier than I am used to, but once I spent a few minutes looking around I got the gist of how it was set up. I was able to quickly pick out the look that I wanted along with the frame, and I was done! Easy Peasy!
Right before I was going to submit my order I saw something about adding on a necklace or bracelet. I wasn't sure what that was about, so I spent a little more time looking for that information. Apparently the family that runs the business is also saving up money for adoption fees! Well, you know how I feel about that! So, of course I added on a bracelet as well as a necklace to my order!
It took a short time and then I got notification that my order was shipping…and bam, it was there quickly after that! I was very happy to see that there was a book mark included, as you all know how much I like to read!! 😉 But it matched the framed print exactly, which I thought was a nice touch. Check it out!
That description is so him… I was hoping to give it to them this afternoon when I saw them so I could get a picture of him with it, but plans changed and I won't be seeing them until this evening and it will be too dark. Dang! I hope they love it as much as I do!
I did notice that there wasn't a necklace or bracelet in the box of my order.. So I emailed again and got a response back that his daughter actually crochets these items and that they take a little time and that's why they weren't included. I love that! I told him that there is no hurry at all, and that I will look forward to receiving them on another day! Plus, one more day that there will be something fun in my mail, right? 🙂
So, if you are at all curious about the meanings of any names in your life, feel free to email them and they will come right back with a meaning! I am curious now if they have ever been stumped by one…ha!

Also, they are having a great Christmas Giveaway on their site!
Grand Prize: The winner may choose between a: Personalized Mug OR a Name Plaque or 8×10 Plaque! –> Plus 9 more prizes: $10 Gift Certificates
Giveaway ends on Dec 4th, at this url: www.Meaning.Name/giveaway.html
If you want to see what others ordered, feel free to click on the banner below! I have seen some mugs and other things that are pretty cool!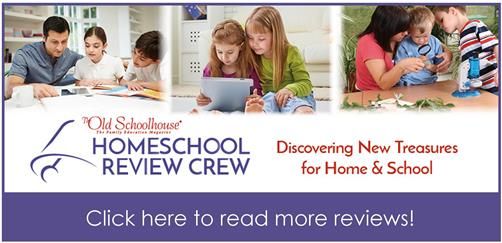 CrossTimber