I have slowly been accumulating some books for babies and small children due to use being licensed for foster care. We have quite a great collection started! We had a few Bible based books but didn't have a full on Bible yet!The excitement was added when I was able to add in The Beginner's Bible by Zonderkidz.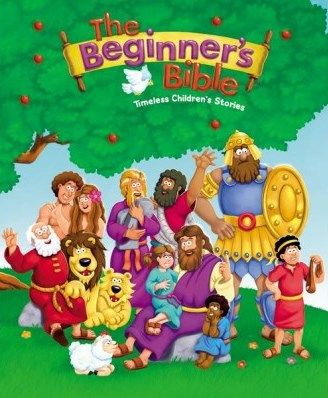 The Beginner's Bible has been around since 1989 and it just keeps getting better! 25 million books have been sold worldwide! They have added new artwork in this version that makes it even that much more intriguing to little ones. They call the new artwork 3D, but I just think that it pops off the page a little bit. You don't need special glasses or anything, thankfully. 🙂
This Bible starts with Genesis and ends with Revelations just like a Bible for older kids. There are over 90 stories told in a very easy to understand way. The stories merge into each other pretty well too. I like that there are the stories that most people know, but also some other ones that you may not know as well.

The layout helps kids understand how a Bible is written, separated into Old and New Testaments as well as at the beginning of each chapter it mentions which verses are mentioned. I think this helps in case your child gets older and starts asking more questions you can refer to your own Bible and fill in some of the spots that might not be mentioned. That's a great idea for keeping your child's interest to keep reading different level Bibles.
Fun faces are shown throughout the whole book. From the people to the animals, everyone has a pleasant look on their face. Well, a few don't, but that helps kids understand when there is a character that isn't so good. Like the serpent has sort of a mischievous look, not really evil or anything, so that it doesn't scare the little kids.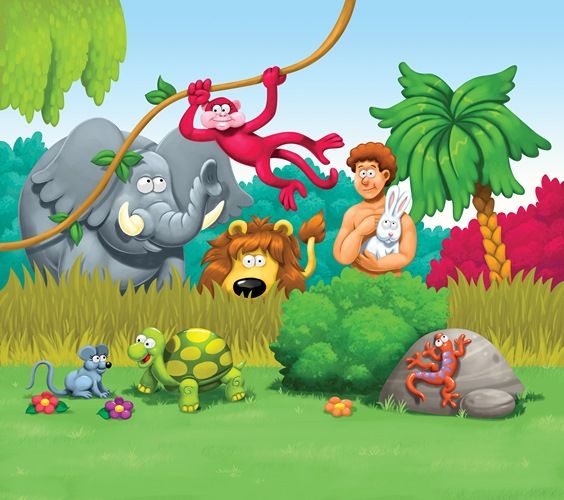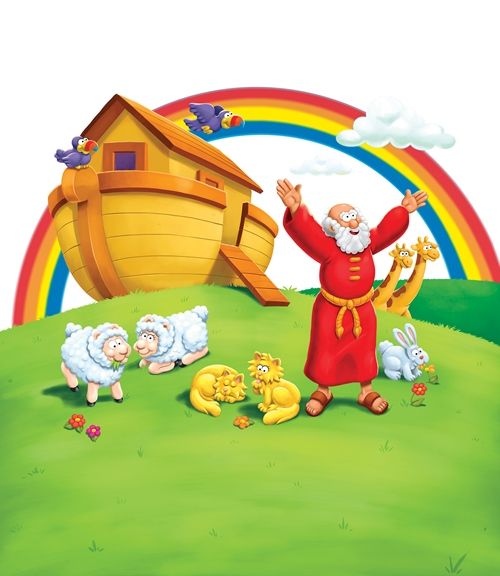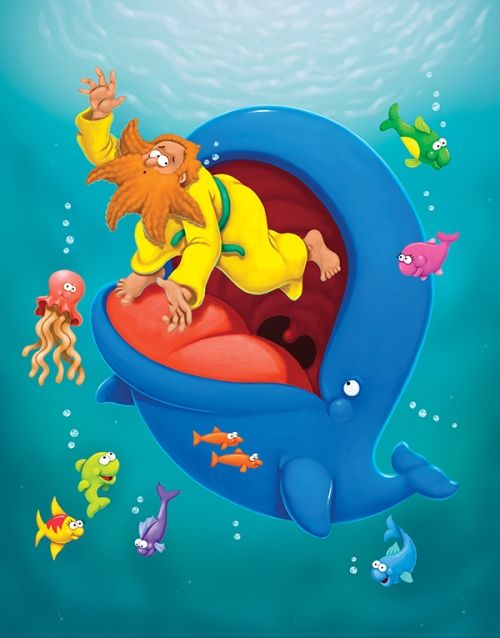 The website suggests six and under will like it, but I could definitely see kids older than that liking it as well! I would say that it is a little older for toddlers, but I would think that ages 3-4 should be able to understand if even in little bits. The back of the book mentions 4-8 for the ages, and that is about what I have noticed as well, that works!
Once kids can read on their own, I imagine them keeping this for years! Even if they get another Bible more their age, I can see them referring back to this one on some of the harder to understand areas. The stories told in an easy to understand way next to a harder Bible, would be a great way to reinforce the story.
At the back of the Bible is a small dictionary that will help with some words that children may not know. At the front of the book is a place where you can write your child's name in the blank. It says 'My name is _____. Will you please read to me? Thank you.' I thought that was cute.
All in all, I think this is a great Bible for the little ones. I am looking forward to adding it to our collection. Now, we just need a little one around to read it to! Of course, it's good news that we don't have a placement, more kids with their families! 🙂
Other families were able to review this Bible as well! Feel free to click on the link below to see what they had to say! You may get a better feel to hear about families with kids your own kids ages…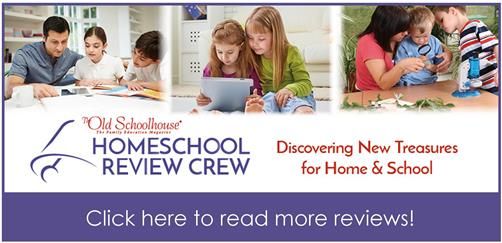 The Beginner's Bible from Zonderkids