You guys know how much I love doing unit studies… I was definitely excited to check out an early version of Walking with the Waodani, the newest study from Home School Adventure Co.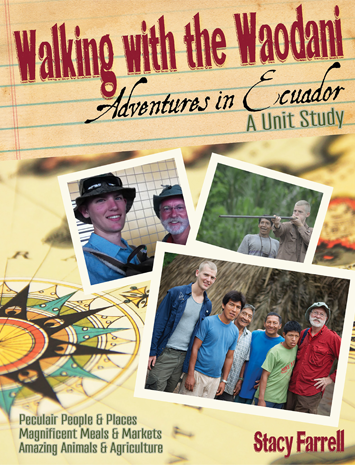 What I love about unit studies is the ability to make them your own. This particular one has many opportunities to make this a more involved study! It isn't too involved to where you have numerous daily items to do, but it is almost an open ended study where you can go off on many different courses.
I received the first two lessons of this unit study to check out. We are all enjoying the fact that it has to do with real missions and just has some unique content.
The beginning introduces you to the people in the story, we all liked knowing that this really happened! It mentions how the study came to happen as well. I don't know about you, but I like knowing the behind the scenes of why/how something came to be.
As you start the unit study, there is a little reading. It is almost like an introduction to an area that you can then draw ideas from. As you keep reading, there are different sections; People and Places, Meals and Markets, Animals and Agriculture, and Worlds and Worldview. Just within those few categories you can make this unit study as much as or as little as you want!
The reading is pretty easy to read which helps for when you get to the worksheets. The worksheets in this unit study are a part of the Travel Journal and there are a few in each section; Notebook pages, Mark Your Map (or Ministry), Rate the Recipe, Draw an Animal, and Creativity Unleashed.
That's an example of what the worksheets look like from the first lesson.
When we did this particular lesson we really drew it out to a couple of weeks. We were really able to look at the map of Ecuador and note some characteristics of the general area and then we were able to dig deeper into the Shell Mera that was mentioned in the lesson. The next lesson also talks about this area, so it is nice to really get some of that information and background. The page with the map also has questions from the reading that you can fill out.
There is a section on food that was talked about.. In this part it happened to be grubs. Now, we get a lot of grubs here and sure, the birds are quite happy with them, but we couldn't imagine eating them…ew. ha! On the coordinating worksheet, you draw the food item and then answer some questions about it.
One of the favorite sections of this study were the animals. Figures, right? This worksheet had you draw an animal. We do a lot of drawing on a typical homeschool week, so this was something they looked forward to. Everyone happened to pick the black panther this time around. I mean, we have three cats so I guess it was an obvious choice!
The last section is more of a creative writing exercise. There are some clips and phrases that you can then go off of to make your own story.
So with all of these different sections we were able to delve deeper into all of them and really make it a very thorough unit study for our family filled with all of the things that we were all interested in! Since we have only used the first two lessons, we are looking forward to seeing what the rest holds in store!
If you want to see what others thought of their time with Walking with the Waodani, feel free to click on the banner below!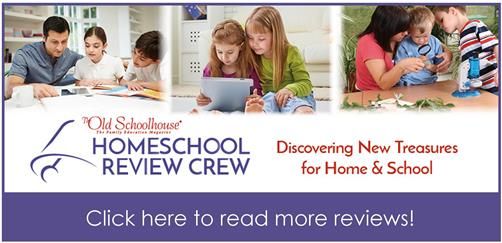 Walking with the Waodani