A while back I did a review for Homeschool Programming. Kyle used the site for a while and was very happy with it! They have since changed everything up including their name! They are now CompuScholar, Inc. This time around Kyle tried out the Java Programming.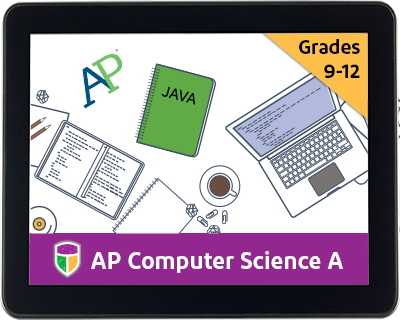 Coding courses are such an important thing for kids these days. Almost everything has something to do with computers! Even if your child isn't interested in the computer field per se, even taking one course would be helpful in my opinion… So many fields use computers in some way!
I have linked it before, and it is a few years old, but this video sums up the importance of starting this at a young age. You never know if your child will change their interests or who they will be! And any experience with coding could definitely be a plus!
As we logged on to the new and improved CompuScholar, Inc. I was very impressed with all of the changes. Automatically I could see that it was much more user friendly! You just know where everything is, the colors are bright where they need to, and the site is just easy on the eyes…
I was quickly able to set up an account and then basically just handed it all over to Kyle! Right away he noticed that it was a more difficult course than the one he did previously, which is what he wanted, and needed!
You can see what the site looks like as you are looking at the different chapters. So very easy to see where everything is! You can then click on the first chapter and start your course!
Each chapter is pretty much the same as far as layout goes. There is a lesson video, lesson text and lesson quiz. Kyle said the video is very helpful and easy to understand. I listened to one for a while and sure, I had no idea what was being talked about, but he did and that is what is important. haha! But I did see how the video was put out and it reminded me of a quality powerpoint slideshow. Quite a few different examples throughout the lesson that help. I like that you can go back and listen to something again if you didn't quite grasp it at first.
The text reminds me of a school textbook but on a screen. It has very detailed illustrations that go well with the text on the screen. I was very impressed with that. I am one that likes text broken up by photos every now and again…well, except for novels, I am past that point in life, ha!
Chapter one is basically an intro to everything computer and things that you may already know, but maybe some things that don't know. For sure it is good for a refresher, especially the computer security section. I am sure it is a good mix for most kids. I definitely wouldn't skip over it though!
After lesson five is done, there is a Chapter One exam. Everything is super easy to see what comes next and what you have already done.
On the student menu on the left of the screen you can easily check on your grades to see what is going on, what you might want to do again for a better grade, that sort of thing.
Now, Kyle did the lesson 4 quiz, but I think it must have been one of the numerous times when our internet died and it didn't record. I did this screenshot at the beginning and Kyle just noticed it as I was writing this and said that he did it a while back and he remembers, so he went back upstairs to do it again to get rid of that empty space, ha!
The whole course is very thorough and impressive. I read on the website that it is on the College Board recommended list for the AP CS A exam. That's huge! You know it has to be a quality item for that as I heard that courses get a lot of review before it can be on the recommended list for an AP exam.
If your student isn't quite ready for learning Java, which is on the more intensive side, they also offer other courses! One of which is the Digital Savvy course which is great for any age group, but I would say that it is a great beginner course to take if you are new to things like this.
If you are interested in checking out what others had to say about this Java course, the Digital Savvy course, or the web design course, feel free to click on the banner below. There really is something for everyone!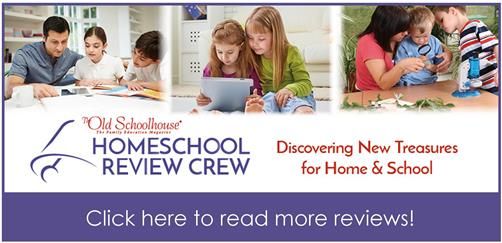 CompuScholar, Inc.