With Ryan being our very first high school senior, we sometimes feel like we are exploring a foreign planet. I mean, sure, we were seniors ourselves at one point, but it's all different now! One of these new to us things are CLEP tests! CLEP tests assess your knowledge of college level courses and allow you to get credit for those courses without having to take them in college. Ryan has been exploring Principles of Microeconomics using SpeedyPrep.

What is SpeedyPrep? Ahh, glad you asked. 😉 But really, this is a great thing if you have kids that are planning on taking those aforementioned CLEP tests!
SpeedyPrep has 24 courses to choose from to aid you in passing your tests! What is really great is that with your subscription you can study for any or all of these tests, you don't have to pick just one.
While Ryan doesn't have immediate plans to attend a 4 year university, he has been taking college classes at the local community college for two years now. He is currently taking a microeconomics class this semester so he thought it would be interesting to try out that same class with SpeedyPrep!
As you are on the course menu you can click either on the course title that you want to start, or click on the Intro and/or Videos links. The intro links are actually very informative and break down in percentages the things that are being studied. The videos link has all of the videos that are used throughout the lesson in one place, which is helpful if you want to watch it again after getting to that part in the course.
When you log on for the first time, I wouldn't suggest clicking on the videos button, as you will be able to see them as you are taking the course. If you watch them now, it will be out of context and you probably won't remember them all anyway! (Please note that you are learning via the questions asked and not the videos.)
As you start taking the course, you may be surprised to see it is fill in the blank style! Now, if you are like me, that is kind of scary…ha! Even if I know the answer I get flustered with fill in the blank questions.
Ryan gave me a little side eye when he started the course, but right away he got many answers correct! :whew: When he did miss a question he liked the fact that there is an explanation as to why you got the answer wrong along with the correct answer.
This is a good time to check out the videos! When you miss a question and want a little more explanation than what is given, or an example, sometimes a video works out better! Ryan said that the videos were quite helpful and helped him understand more.
He did notice that spelling is important! Some things were off by a letter, so make sure you know the spelling of words..ha! If you miss it due to spelling, just make a note of the correct spelling for next time.. 😉
As you continue through the course, you will start to see some similar questions. They do this because with repetition comes learning. You really have no excuse to miss these after seeing them so often! That's one of the reasons they can offer a 100% Pass Guarantee! Mastery Learning! If you fail your CLEP test they will refund your subscription fee!

So, while Ryan isn't using this course to pass a CLEP test at the moment…knowing that he CAN is actually very helpful! I would highly suggest using SpeedyPrep if you have a child planning on taking a CLEP test! If you have questions, feel free to check out their
FAQ page
to see if your answer is there, if not, when you log on you are given the option to chat with SpeedyPrep!
Feel free to check out what others thought of this great resource by clicking the banner below!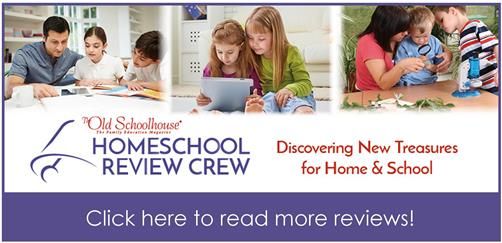 SpeedyPrep CLEP Test Prep