I remember taking a typing class in high school. I thought my typing teacher was magic the way she could look at us, talk, and all the while type random words that people were saying. I never had much experience with typing. My kids, on the other hand, they have grown up with typing. Online games that involve chatting had one of mine typing in Kindergarten, lol. They type very fast, but they type incorrectly. So, I thought it would be great to check out The Typing Coach Online Typing Course from The Typing Coach.

I was curious how it would be compared to my own experiences with a live teacher situation vs a computer recording.
One thing I noticed right away is that correct form was emphasized. They wanted you to sit straight, feet on the floor, keyboard lined up with your belly button to the number seven. All of this is very important, even though I notice myself slacking on these bits.. :ahem: But it definitely teaches proper form so that you have something to go on throughout your typing experiences..
As you log in, you can see a general order of things. I like how it is all broken down and doesn't try and do everything at once!
Another thing that I liked was the importance stressed on not looking at the computer screen as you are typing. The comment was made that everything on the computer screen is already on the computer, so why do you need to look at it.. Ding ding ding!! Totally makes sense, right folks?
I remember using a computer typing program when I was younger that had you looking at the screen and typing things that popped up…they  never really cared if you learned not to look at the screen. Being able to look away from the screen and type what you want to is a time saver and it helps your neck not to get sore.
The first section is the Course Introduction. I like how it tells you the order in which to do things. When you are done you can click the box and it puts a little check mark there so that you know you have completed that task. That little section there about not using Microsoft Word? That was perfect timing as my daughter doesn't have Word on her computer and it had suggestions on things that she could use instead. That helped in our normal homeschool day as well! Yay!
There is a slower paced lesson section for the younger or special ed students that will help draw it out a little more. Lauren had jumped in so quickly that she had finished the whole slower paced section and was wondering if the whole thing was going to be like that. So, she was happy that the rest of the course was a little more up to her speed. But I like that they do have the slower paced section as I can see that being helpful to many people!
As you move on, you will see lessons that look like this. You can play the audio, which is approximately 20 minutes and he will tell you what to do and when. It is important that you have printed out the student packet so that you know what to type when he tells you. It will also aid in having you look away from the screen by looking at the paper. The audio is not annoying at all, the voice is very calm and straight to the point and there is relaxing music playing in the background.
Once you have mastered each section you can then keep moving on towards the next sections. I do enjoy the fact that you can go back and practice more whenever you want since it is all self paced.
It is said that by the end of the course you should be able to type at least ten words per minute with no more than one word error per minute, but if you keep going and practicing, you can bump that up to 45+ wpm, which is a minimum of what employers look for..
Lauren felt that this was a very thorough class. She thought that some of the things brought up early on were silly, but as she went along she was able to see the importance of those same items. It is suggested to do the course about a lesson per week. Sometimes she did that and other times she went faster. It depended on how comfortable she was with section being taught. I think it evened out though. We all thought the course was fantastic! It is quite affordable in my opinion too.. It is only $17 for the year per typer!
If you want to read what others thought about their experience using The Typing Coach Online Typing Course feel free to click the banner below!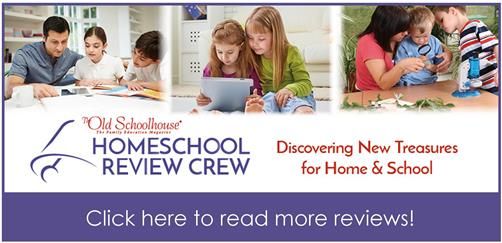 The Typing Coach Online Typing Course