I have talked about books from YWAM Publishing before…they are books that come with study guides! Perfect for those of us that homeschool! Good for anyone really though! The book we chose this time was from the Christian Heroes: Then & Now series. Last time we did the Heroes of History section, so it was fun to mix it up. We went with Christian Heroes- C.S. Lewis.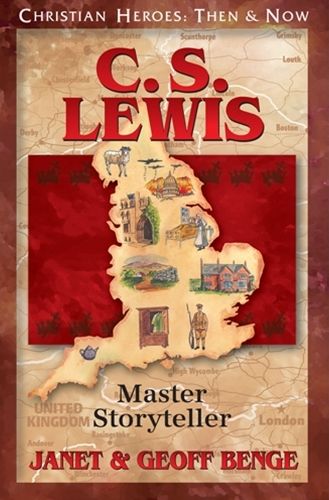 We were able to finish this book pretty quickly reading just reading a chapter a day! We were able to use the included
study guide
that really made reading a chapter a day the perfect length.
We would read our chapter and then do the question and answer section of the study guide. There are five questions included, the first few are about that days reading and the last two are typically more introspective and made you think how you feel about something. I like the mix between the two as it helps with retention as well as discussing the thoughts involved.
There are many areas to use in the study guide! One of our favorite sections besides the chapter questions was a drawing project. Which, if you read my blog at all, you know how much we enjoy pencil drawings!
C.S. Lewis described himself in the book as tall, fat, bald, red-faced, double-chinned, black-haired and wearing glasses for reading. The study guide suggested that we draw someone that looked like that description. This was such a fun project for us! Usually we have something more descriptive to draw, or even a picture of something to copy!
This is what we all came up with…as usual, I will not post ownership names…hehehe. Although if you look close enough, one gives it away..
This is a portrait drawing that was included in our study guide. What do you think? Of course he isn't wearing glasses… I don't think we did too bad given the little description that we had!
The study guide has so many different sections included! There are four Bible verses and they give you suggestions to work them into your study. A fantastic list of items to include in a display corner while you read is shown…there are some great ideas there! A lot of those items would go great in a complete unit study also, as some of them need further research.
The Student Explorations section is broken down into smaller sections; Essay questions, creative writing, hands-on projects, audio/visual projects, and arts and crafts. There really is something for everyone!
We also did a section out of the Social Studies area. It listed when different places were mentioned in the story by chapter and when we finished that chapter we were able to locate those places on the map. There are printable maps included that you can then draw where everything is. That helped put into perspective how far away things were from the places we talked  about!
I enjoyed reading so much about C.S. Lewis. I didn't know much of what was included in the story so that made it even more interesting! I didn't know that he insisted on being called Jack. It was a great read, I love how the authors write it as a story, but yet it is still informative. I noticed that too on the Daniel Boone that I read last time.
I highly suggest you check out some of these other titles and see if there is something that interests you! You could easily draw out the book and unit study into quite a thorough study!
If you want to check out some reviews of the other books, feel free to click on the banner below!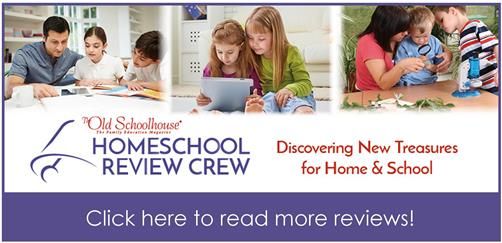 Christian Heroes- C.S. Lewis