A while back I talked about an online planner and homeschool helper that I was using through Homeschool Buyers Co-op called Homeschool Planet. I surprised myself back then with how much I loved using it, and I am still loving it now!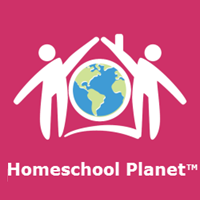 You do have to be a member of
Homeschool Buyers Co-op
in order to get
Homeschool Planet
but it isn't a big deal to join. And you can get great deals on other things too! I definitely have some favorites that I keep my eye out for! 😉
So, to talk about Homeschool Planet… I know people will find all sorts of uses for this because there are so many uses for it! lol But I use it the most for keeping track of my homeschool stuff. With three kids it totally helps, especially with the math involved in coming up with grades for transcripts and such!
The way I have it set up is that when I log on, this is the screen that I see. It automatically logs me into planner mode, but you can choose calendar or something different if you use that more. You can change that with the button that says Planner on it, there is a drop down menu.
It may look a little overwhelming to some of you, but it really isn't! At the left are all of our family members. You can put pictures in there if you want to, but you don't have to. You can click on each picture and change the profile of each person, add birthdays, classes, appointments, etc.
You can customize the little windows on the side and bottom of the page. Mine has a daily Bible verse at the top, a daily quote and weather under that, and at the bottom I have a shopping list, to do list and a lookup bar. It is so easy to move things around, just drag and drop or delete all with the push of a button.
I also customized the background and colors. I like my things bright and cheery, so that is why I went with this one. It is fun to change it up every now and again though! They have something for everyone, robots, horses, flowers… You can do that on the Settings drop down menu there at the top.
Speaking of the buttons at the top…there are a lot of goodies up there! My favorite thing to use is the Reports tab. The drop down menu has Assignment lists, Class notes, Grade Report, Class Hours, Transcripts and it even kept my grades from last year.
Don't tell them I posted their grades, but I wanted to show you how it looked. Every week it lists what they did and their score and then it averages everything for the year and that is their total grade. See, I don't have to worry about doing the math for three kids grades.. ha!
Every Friday I make a chart with that weeks grades from the grade report and post them in our homeschool room. Everyone sees them. It is so easy as I just copy down what it says on the grade report! The kids like to see who is in the lead that week, they all look forward to getting the purple star..hehe..
You can see all of my kids classes that we are taking this year back on the main screen. When you set it up you can specify who takes what classes. Most of the classes we are doing this year everyone is doing, but only Kyle and Lauren are doing math and science, so it shows on there with just their names.
To the right of the classes are three things you can click on, the little clock is how you can keep track of how much time is spent doing that class, and the delete and edit buttons are pretty self explanatory. I use the Edit button to put in all of their homework and projects and the grades for them.
I haven't done the grades for this week as we have had family visiting and took the week off. Usually for Bible, I only enter grades in on Fridays as that is when everything is due. You can see the tabs at the top that have their names on them. If one has some extra credit, or a different assignment, you can just click on that tab and add in that credit on just their tab.
In the end, everything just works so well together! I could go on and on about how much we use the school planner part! But I do have to mention the calendar.. I talked a little bit about it last time. You can color code different appointments and things to go with a certain type of function. We have church things, work things, etc.. You can then see who is doing what and when at a quick glance.
The shopping list can easily be sent to your husband, or son if he has his drivers license and feels like going to the store for you.. :ahem: hehee.. It all works so very well together, but then I think I have mentioned that already.
For the month of June, they are running a sale where people who sign up for a free one-month trial will receive a free lesson plan, valued at $5-15, from their new Lesson Plan Marketplace. Now see, sign up for a free trial and get a bonus!
Here is an example from Teaching Textbooks which one of my kids uses. The Lesson Plans can be added to your calendar so it gives a list of what needs to be done on any given day! At the moment, a lot of our curriculum isn't up there, but there are a couple of things on there that we use! They are adding more so I will keep my eye out for those! I know I have mentioned how much I love when the books we use have lists on what is supposed to be done every day. This totally does that!
If you end up not doing school on a certain day, the schedule will automatically reschedule itself. There are also automatic updates, of course you can also decide to do them or not. It all works with Homeschool Planet!
I know I only talked about the school side of it this time, because that is what I use every single day. If you want to see how other people used Homeschool Planet, feel free to click on the banner below!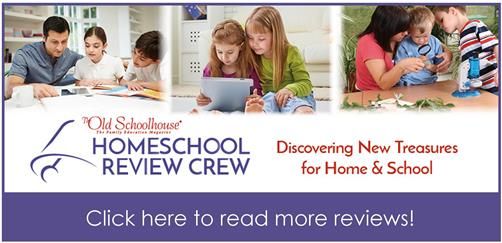 Homeschool Planet