How do you feel about science? I actually like it a lot! But once we get into high school sciences, trying to find the right curriculum is hard! We've been using the same thing for years now, it's just a textbook, which is totally fine for my oldest! But my younger two, they need just a little bit more. We recently tried out Fascinating Chemistry from Fascinating Education and we were quite pleased!

When I was reading the
FAQ section
I noticed that they recommend starting with chemistry first, then biology, and then physics. I don't know anyone else that does this, but after reading the explanation, it just makes sense!
It is pretty simple to set this up! If you have just one child using the course you can just set it up and let them go at their own pace, or give them a schedule. I had all of my kids doing it, yes, even my oldest that has already done a full year of Chemistry, ha! So I just played the lesson and was able to control the length for the day.
This is what a lesson looks like on your screen. I really like how they have the menu listing all of the sections on the left. Each section is shorter than you think it would be, but still full of information. The graphics that go along with the discussion are very helpful, and easy to understand! Much better than a textbook, but not childish and embarrassing.
Every now and again there is a 'Catching our breath' section, which is kind of like a mini review of what you learned already. Just stating it all again to make sure you understood it. Then at the end there are the 'What you know so far' sections. That's just a little more detailed of a review.
You can see at the bottom that Lesson 2 has a lab, this was was growing your own salt crystals. We are still waiting for our salt crystals to form, I think they might be in a bad location, but who knows, we may be surprised! I let the kids to it all!
When you click on the lab button it brings you to an explanation screen like this. You can then go to the lab or return to the lesson. Of course once my kids saw that there was a lab and we had all of the items, there was no going back, ha!
The narrator is very easy to understand and easy to listen to, which I was happy about. I would like to have an audio book narrated by him, and I don't even care for audio books! Dr. Sheldon Margulies is very knowledgeable about each subject.. He is a retired neurologist, he taught neurology to over 2500 medical students and residents, and authored three educational textbooks. He isn't some actor just reading lines!
One of the books, The Fascinating Body: How it Works, sounds like it might be something that I need to buy! If the body is explained in the book the same way that he explains in this course, it should be a winner!
Also on the lesson page, on a tab next to the menu list is this Glossary tab. If there is something that is mentioned, or something that you want more information on, click on the tab and scroll down until you find it. Then there is some more information for you.
One of the things that helps a ton for us is that when you log out and then log back in, it asks if you want to start where you left off. YES!! I mean, once you finish a section it isn't in bold anymore, so you can tell where you left off, but it brings you right to the spot where you left off when you click the yes button. I love that!
Are there tests? Probably the first question kids ask, right? Yes, there are tests! There is a fantastic online test that you can use, it automatically grades and correct answers are given at the end of each test. There are tutorials on each question if they need help too.
Since I had more than one child using it, we decided to print the PDF tests and then I just used the answer key to grade them. We could then go over them together the ones that they got wrong.
I think they were surprised at some of the questions on the test! I think because the lessons are pretty easygoing they thought the test would be as well. It's sneaky, but there is a lot of information covered and you don't even realize how much you are learning.
All in all I am very pleased with what we have gotten to so far! We use it two to three times a week as that is what works best with our schedule right now. In a couple weeks we can up that a bit. I like that you can do it on your own time frame!
If you are interested in what others thought about Fascinating Chemistry or are interested in reading about what they thought of Fascinating Biology and Fascinating Physics, feel free to click the banner below!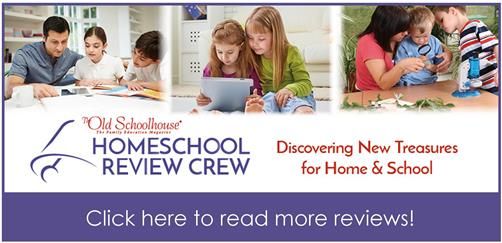 Fascinating Chemistry