I didn't take my first airplane ride until after high school. I was also flying alone that day. I had no idea what to expect! Even now I am in awe whenever I fly somewhere at how it all works. The kids and I started some Aviation Video Training through Doctor Aviation recently and we are fascinated with all of the information!

This course is geared towards ages 16 and up, but all three kids and I are doing it together. We are probably taking more time for each lesson than most people as we are breaking the lesson up over the course of a week.
There are 15 lessons and each lesson averages about an hour in length. There are three sections in each lesson; technical details, a notable aviation person and an important aviation event.
We did one of those sections three days a week, so an average of 20 minutes for the actual lesson each day. There are guided notes available to download and print and we did that for everyone. My kids don't have much experience with lecture type situations where they have to take notes, so this was great for them! The notes are basically fill in the blank and the first letter is given a lot of the time to help them figure out the correct answer.


Daryl Smith is Doctor Aviation. He spent 24 years in the Air Force as a Command Pilot. He was an instructor pilot as well as a research pilot during that time. Daryl was also an instructor at the US Air Force Academy. There was also a book that he authored on aviation! He is now a college professor, so it is safe to say that he has plenty of expertise on teaching this aviation course!

The other two days of the week we spent going over the included downloadable To Learn More PDF. These include listed books, videos, websites, and other items that you can use to learn more about the lesson for that section. A lot of these were very informative and just expanded on what he was talking about.
When Doctor Aviation started talking about the Wright Brothers, we all had a chuckle as we had recently finished a huge study on them. And even still there were still some tidbits that we learned on this course!
Session 3 has an included Practice Exam. There are just a few multiple choice questions and then a short answer question that goes into a little bit more detail. It will definitely gauge how much they learned just in those few questions!


You are able to use this course on your transcript! You could easily get half a credit, or if you were doing all of the extra items like we are trying to do, you could possibly make it a full credit. There are exams after sessions 5, 11, and 15. There aren't study guides, but with the practice exams and the note taking, there are plenty of things to study. It is suggested to make sure you know the session objective materials for these exams. I showed an example up above. If you know these items, that will definitely help on the exam.

In case you are thinking that this course seems pretty light, that is far from the truth. You learn so much from these Doctor Aviation lessons! Especially with all of the added information you can use as well.
Each lesson has him standing in front of this airplane and he just talks the whole time, referring to his clip board often. But to us, it really doesn't seem like a lecture, but more like someone talking about something that they are passionate and knowledgeable about. He makes a lot of the information seem exciting and fresh.
There are added graphics when need be that go along with what he is saying. The kids wished that they would have shown him doing something with the airplane that he is standing next to, but I kind of liked the continuity of him standing there. The added graphics and such were enough for me.
We did have to pause the video quite a bit in order for everyone to fill out their guided notes as sometimes they were so into what he was talking about that they forgot to add it in and we had to reverse in order to listen again. I think that is great that they wanted to put in that extra effort!
While none of my kids are total aviation buffs, they all like learning something new, and this has been fascinating for all of us! My boys haven't been on an airplane since they were little, and we are hoping to take a family vacation soon that will have us all going on one. I know this will be even that much more exciting for them.
I love that this course, while geared towards the 16 and up crowd, is great for so many ages. I found it very interesting, and Kyle and Lauren are 13 and 15 and liked it as well. I could definitely see this being popular for families! Our next lesson is the one I am most excited about; Why an Aircraft Flies: The Secret of Airfoils and Lift. I am so glad that we are doing this together!
If you are curious what other families had to say about Doctor Aviation, feel free to click the banner below! Also, make sure to check out the Doctor Aviation Blog! It is updated frequently which is nice to see!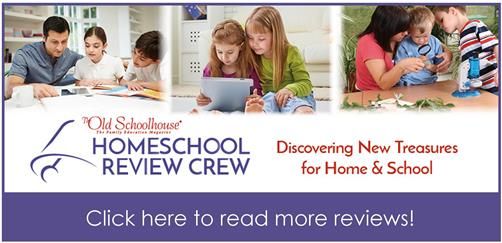 Doctor Aviation