You guys know how much I love the audio stories from Heirloom Audio Productions because I have talked about them frequently! We recently received In the Reign of Terror and the timing couldn't have been better!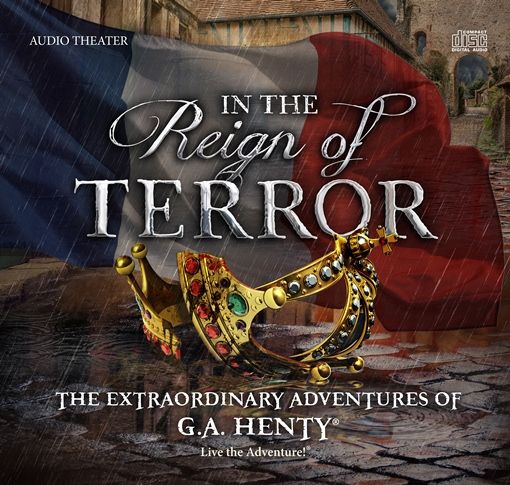 We've done a lot of Greek this year already and within the last couple months started working on this time in history. In the Reign of Terror is based around the time of the French Revolution.
Harry, the main character and 16 years old and from England, goes to stay with the Marquis de St. Caux in France. The hope being that Harry could teach his children English while Harry could get help with his military career.
The first few chapters are basically getting to know the characters and getting some back story but pretty soon it gets right into it. I was pretty surprised that there was a dog attack and a wolf hunt one right after the other and Harry was the surprising hero in those stories.
Shortly after the high of the attacks there comes bad news from Paris. This starts a talk on fleeing…and is full of more stories. I don't want to give too much away! It's definitely a story that will keep you wondering what is happening next!
I will say that some parts, especially the dog and wolf chapters, might be better for older kids, or those that don't mind hearing stories about animals and people dying. Even animals attacking..I know some kids are sensitive to that.


One thing I was excited about this go around was the new Live the Adventure Club ! Before, you could get a bunch of awesome extras that go with the story… And that was great! But now, it has turned into a whole community as well!


When you are part of the club you can look at which audio story you are listening to and choose between the bonus content or listen online as shown above.
I love the listen online feature! I use my laptop during school and sometimes it just couldn't keep up with the cd for some reason, so when that happens I like to have the option of listening online. And in the same way, our wifi isn't the greatest, so I also like having the option of the cd! It all works!
The Bonus Content is where it is at though! And it is improved in how it used to be, just an easier layout and very user friendly.
When you go into the Bonus Content section for In the Reign of Terror, you will see the chapters lists on the right of the screen. You can click on whichever chapter you want to start with. You can click on the button that says Start the Adventure and it will take you to the start. Then you can listen to each chapter as you want them.
Further down the page is the bonus content! There is so much there! You can read the whole e-book if you want to.. or listen to the soundtrack! You can have desktop wallpaper too! There is a printable cast poster, which the cast in each and every one of these audio stories is pretty dang amazing! I would take it somewhere to get printed though, that's a lot of ink! Also a printable inspirational verse poster.

My favorite things in the bonus content though are the study guide first of all.. And then the script!
The study guide is filled with all sorts of things! You can go about accessing it a couple ways. You can download it so it is ready on your computer. Or you can access it through the Live the Adventure Club pages. Now, in the past I would have sworn that downloading it is the way to go because it is just always there and it is familiar… But wow…they really stepped up the game with the new club pages!
As you click on the first page you have options… You can listen to it, as I mentioned above…but if you wanted to, you could click on the read along script button! You know, that comes in handy with all of these french phrases and names being tossed around, lol.
I am very happy with how they have the Thinking Further section right there as well. So many different activities that you can do as well as questions to answer that make you think a little harder! There are twelve listed just here!
Every chapter also has a set of defining words. Most of these the kids knew, but there were some in french that they just weren't sure of! And even some other words…they thought they knew what they meant, but they were way off…ha!

You can take a chapter quiz. Now this is available on the download too, and we usually just use these as ask and answer after each chapter and anyone that knows the answer would take their turn.. But this gives you an interactive quiz, where you check what you think is correct and you know right then and there! I love that!
At the very bottom you can check the chapter complete, bookmark the chapter, or mark it as a favorite. All great things that you wouldn't even think you needed until you knew they were there. 🙂
I know I have been going on about this new club that they came up with, but I find it all fantastic and a great addition to the audio stories that we already love and enjoy…
We have listened to three other Heirloom Audio Productions in the past and you can read the reviews here, if you are interested! Beric The Briton, The Dragon and the Raven, and The Cat of Bubastes. Now, don't ask me what my favorite is, because I couldn't tell you..lol.. But if you were looking at titles that you might be interested in, those are the ones we have done so far and loved…
If you are interested in hearing what others thought of In the Reign of Terror or the new Live the Adventure Club feel free to click the banner below!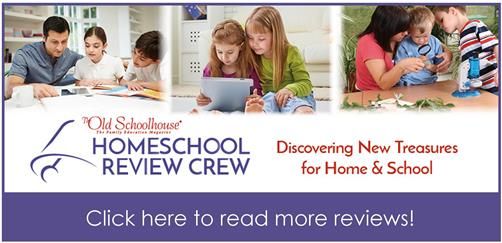 In the Reign of Terror