We have been learning everything Greece related so far this school year. I love when we can bunch a subject together all year long like that! It was perfect timing to try out the Hey, Andrew! Teach Me Some Greek! – Level 3 set from Greek 'n' Stuff.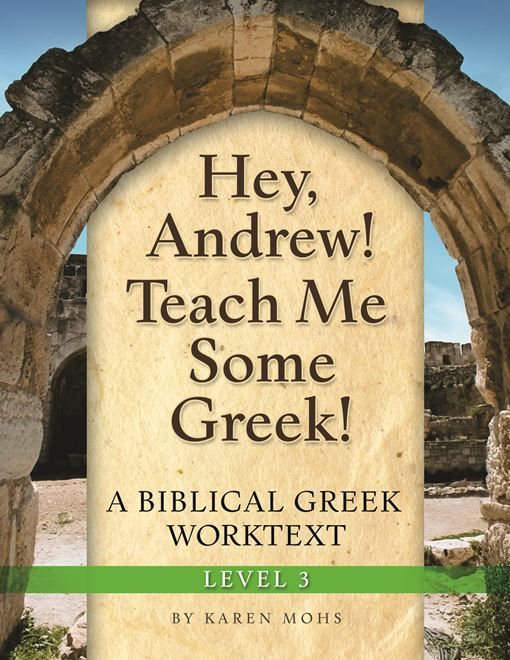 My kids are all older and therefore the website suggested we start with level 3. If your kids are younger, you may want to see what level you should start out with.
The workbook looks exactly as what is pictured above. It is spiral bound and the lessons take up about 170 pages with 36 lessons throughout the book.
I love that this workbook makes it easy for you to write your answers in the spaces provided! A lot of workbooks that offer this make the spaces way too small. Even though the handwriting section looked similar to the writing lines that they get when they are first learning how to write, my older kids didn't even care about that.

Lesson 1 starts out with the alphabet. They have a diagram with hand motions to show you how to write that letter. For example, the Epsilon figure shows the hand on the right side is the first mark you make, and the hand on the left side is the second mark.

The worksheet also provides a pronunciation hint that is definitely helpful! And when we couldn't quite grasp the pronunciation we would use this cd that had all sorts of help for us. Not only did it have pronunciations of the letters, it also had an alphabet song. It is pretty difficult to learn that, but once you do, it kind of stays in your head a while, lol.
The cd also had pronunciation help for the rest of the workbook, not just the letters of the alphabet. This came in handy so often because it is hard to know if you are getting the accent on the right letters and such.

As you progress through the book, there are more words as well as phrases introduced. The activities will build on previous learned items too, which will keep it all fresh in your mind.
In the back of the book are nine pages of a final review. This is pretty thorough, but it will definitely show you if you were paying attention! The last page is a crossword puzzle. I never thought of doing that in Greek, wow!
Also in the back is an appendix, which is broken down into many different areas. The glossaries, the alphabet, vowels and diphthongs, punctuation, breathing marks, word order, moods of the Greek verb, voices of the Greek verb, present tense, gender of the Greek noun, cases of the Greek noun, second declension, Bible copy work, and an index. All of those are helpful and they aren't too wordy at all.

In the very back of the book are some flash cards that you can use! These are awesome! I went ahead and made copies of these so I could cut them out but not be afraid that if they got lost they would be gone forever. I then glued them together, although you could use tape or whatever. You can see the example for both sides. One has the Greek word and the other has it all in English as well as what lesson and page you learned it on in the workbook…
I also got a copy of the answer key..and I LOVE LOVE LOVE when companies do this.. They make it look exactly like the workbook but with everything correct in the blanks! Ahhh, that makes it so much easier!
I am looking forward to getting through more of this! It's kinda cool that when you visit Greek 'n' Stuff you will see that they offer more than just Greek! The Alone With God Bible Studies look pretty cool too! If you want to see what others thought of Hey, Andrew! Teach Me Some Greek! – Level 3 or the Bible studies, feel free to click the banner below!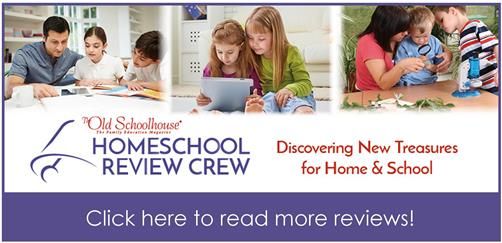 Hey, Andrew! Teach Me Some Greek! – Level 3 Set