After all of the books that I read last month, I didn't think I would read so many this month, but I guess I was wrong! I still read a good amount! I know it is going to slow down, especially come October, but we will see! I have already read 60 books on my Goodreads challenge and my goal was 62 for the year! That's crazy to me! Well, here is what I read in August. Let me know if you have read anything that you have loved lately!
The Count of Monte Cristo by Alexandre Dumas – 'On what slender threads do life and fortune hang.'
Thrown in prison for a crime he has not committed, Edmond Dantès is confined to the grim fortress of If. There he learns of a great hoard of treasure hidden on the Isle of Monte Cristo and he becomes determined not only to escape, but also to unearth the treasure and use it to plot the destruction of the three men responsible for his incarceration.
Dumas' epic tale of suffering and retribution, inspired by a real-life case of wrongful imprisonment, was a huge popular success when it was first serialised in the 1840s.
What I thought: This took a very very long time to read… Reading it aloud was such a hard thing, lol. But I am glad we read it, it was a very good book. As long as it was, I appreciated the time that went into the characters and the story.
Before We Sleep by Jeffrey Lent – The sweeping, intergenerational story of a Vermont family, from WWII to the dawning of the '60s.
Katey Snow, seventeen, slips the pickup into neutral and rolls silently out of the driveway of her Vermont home, her parents, Oliver and Ruth, still asleep. She isn't so much running away as on a journey of discovery. She carries with her a packet of letters addressed to her mother from an old army buddy of her father's. She has only recently been told that Oliver, who she adores more than anyone, isn't her biological father. She hopes the letter's sender will have answers to her many questions.
Before We Sleep moves gracefully between Katey's perspective on the road and her mother, Ruth's. Through Ruth's recollections, we learn of her courtship with Oliver, their marriage on the eve of war, and his return as a changed man. Oliver had always been a bit dreamy, but became more remote, finding solace most of all in repairing fiddles. There were adjustments, accommodations, sacrifices–but the family went on to find its own rhythms, satisfactions, and happiness. Now Katey's journey may rearrange the Snows' story.
What I thought: I enjoyed this book, the different viewpoints usually mess me up in books, but this one worked. I kind of figured certain things out ahead of time, but in this book it didn't ruin it for me.
The Swallow's Nest by Emilie Richards – Three women fight for the chance to raise the child they've all come to love.
When Lilia Swallow's husband, Graham, goes into remission after a challenging year of treatment for lymphoma, the home and lifestyle blogger throws a party. Their best friends and colleagues attend to celebrate his recovery, but just as the party is in full swing, a new guest arrives. She presents Lilia with a beautiful baby boy, and vanishes.
Toby is Graham's darkest secret–his son, conceived in a moment of despair. Lilia is utterly unprepared for the betrayal the baby represents, and perhaps less so for the love she begins to feel once her shock subsides. Now this unasked-for, precious gift becomes a life-changer for three women: Lilia, who takes him into her home and heart; Marina, who bore and abandoned him until circumstance and grief changed her mind; and Ellen, who sees in him a chance to correct the mistakes she made with her own son, Toby's father.
A custody battle begins, and each would-be mother must examine her heart, confront her choices and weigh her dreams against the fate of one vulnerable little boy. Each woman will redefine family, belonging and love–and the results will alter the course not only of their lives, but also the lives of everyone they care for.
What I thought: Well, being a foster parent really had me rooting for everyone in the story and I was conflicted, lol. I am glad they told the story of all the different people. I really enjoyed this book!
A Tale of Two Cities by Charles Dickens – It was the time of the French Revolution — a time of great change and great danger. It was a time when injustice was met by a lust for vengeance, and rarely was a distinction made between the innocent and the guilty. Against this tumultuous historical backdrop, Dickens' great story of unsurpassed adventure and courage unfolds.
Unjustly imprisoned for 18 years in the Bastille, Dr. Alexandre Manette is reunited with his daughter, Lucie, and safely transported from France to England. It would seem that they could take up the threads of their lives in peace. As fate would have it though, the pair are summoned to the Old Bailey to testify against a young Frenchman — Charles Darnay — falsely accused of treason. Strangely enough, Darnay bears an uncanny resemblance to another man in the courtroom, the dissolute lawyer's clerk Sydney Carton. It is a coincidence that saves Darnay from certain doom more than once. Brilliantly plotted, the novel is rich in drama, romance, and heroics that culminate in a daring prison escape in the shadow of the guillotine.
What I thought: Well, I know I was supposed to *love this book, but it was just ok for me. It was a good story, but not a favorite. I am sure most everyone has read it and/or knows of it and I am surprised that I hadn't read it yet..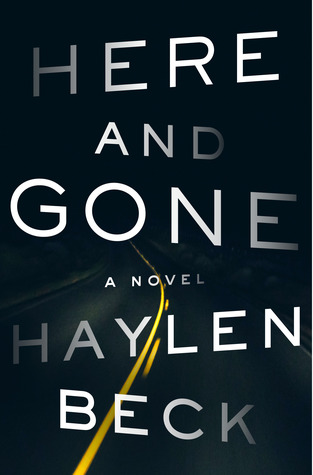 Here and Gone by Haylen Beck – Here and Gone is a gripping, wonderfully tense suspense thriller about a mother's desperate fight to recover her stolen children from corrupt authorities.
It begins with a woman fleeing through Arizona with her kids in tow, trying to escape an abusive marriage. When she's pulled over by an unsettling local sheriff, things soon go awry and she is taken into custody. Only when she gets to the station, her kids are gone. And then the cops start saying they never saw any kids with her, that if they're gone than she must have done something with them…
Meanwhile, halfway across the country a man hears the frenzied news reports about the missing kids, which are eerily similar to events in his own past. As the clock ticks down on the search for the lost children, he too is drawn into the desperate fight for their return.
What I thought: This was a book that I read quickly as I wanted to see what happened next. I could see it being made into a movie or something! It was definitely different than what I have read in the past!
Heart of Darkness by Joseph Conrad – Heart of Darkness (1899) is a novella by Anglo-Polish novelist Joseph Conrad, about a voyage up the Congo River into the Congo Free State, in the heart of Africa, by the story's narrator Marlow. Marlow tells his story to friends aboard a boat anchored on the River Thames, London, England. This setting provides the frame for Marlow's story of his obsession with the ivory trader Kurtz, which enables Conrad to create a parallel between London and Africa as places of darkness. Central to Conrad's work is the idea that there is little difference between so-called civilized people and those described as savages; Heart of Darkness raises important questions about imperialism and racism. Originally published as a three-part serial story in Blackwood's Magazine, the novella Heart of Darkness has been variously published and translated into many languages. In 1998, the Modern Library ranked Heart of Darkness as the sixty-seventh of the hundred best novels in English of the twentieth century.
What I thought: Eh…it was ok, not a style that I usually like and it just didn't grip me at all. Parts of it were ok, but nothing really exciting.
The Lost Ones by Sheena Kamal – It's late. The phone rings.
The man on the other end says his daughter is missing.
Your daughter.
The baby you gave away over fifteen years ago.
What do you do?
Nora Watts isn't sure that she wants to get involved. Troubled, messed up, and with more than enough problems of her own, Nora doesn't want to revisit the past. But then she sees the photograph. A girl, a teenager, with her eyes. How can she turn her back on her?
But going in search of her daughter brings Nora into contact with a past that she would rather forget, a past that she has worked hard to put behind her, but which is always there, waiting for her . . .
In Eyes Like Mine, Sheena Kamal has created a kick-ass protagonist who will give Lisbeth Salander a run for her money. Intuitive, not always likeable, and deeply flawed, Nora Watts is a new heroine for our time.
What I thought: Seems to me like my books every month go on a trend, another missing child book, lol. But this one was also really good! I loved reading this book and read it quickly to see what happened next. There were parts that I thought were brought in out of left field, but in the end it kinda worked out…
Brown Girl Dreaming by Jacqueline Woodson – A President Obama "O" Book Club pick
Raised in South Carolina and New York, Woodson always felt halfway home in each place. In vivid poems, she shares what it was like to grow up as an African American in the 1960s and 1970s, living with the remnants of Jim Crow and her growing awareness of the Civil Rights movement. Touching and powerful, each poem is both accessible and emotionally charged, each line a glimpse into a child's soul as she searches for her place in the world. Woodson's eloquent poetry also reflects the joy of finding her voice through writing stories, despite the fact that she struggled with reading as a child. Her love of stories inspired her and stayed with her, creating the first sparks of the gifted writer she was to become.
What I thought: I guess I am not a huge fan of books written in verse and honestly I need more 'plot'. I didn't get connected with any of the characters although I felt what they were getting at with the words, which I liked.
North and South by Elizabeth Gaskell – A crisis of conscience uproots a clergyman's family from the pastoral beauty of the south, sending them to a dreary city in the industrial north. Margaret Hale is initially appalled by the unrefined town of Milton and its population of factory workers. But after befriending a local family, she develops a sense of sympathy for the struggles of the poor. The demands of Margaret's awakening social conscience are further challenged by her attraction to John Thornton, self-made man and wealthy factory owner.
Praised by Charles Dickens as an "admirable story, full of character and power," Elizabeth Gaskell's 1855 novel unfolds across the social divides of a changing world. The romance between the haughty but sensitive heroine and an intelligent, dynamic man of lower social status touches upon political, philosophical, and economic issues. An unflinching depiction of the bleak conditions of the working poor as well as a commentary on the mid-Victorian era's class conflicts, this richly textured tale raises timeless questions about the nature of social authority and protest.
What I thought: I liked this book! Parts of it seemed like they weren't necessary, but in general I enjoyed it. The characters were interesting and I liked the time period, it was well described as well..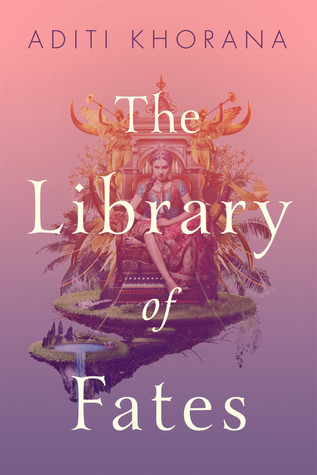 The Library of Fates by Aditi Khorana – No one is entirely certain what brings the Emperor Sikander to Shalingar. Until now, the idyllic kingdom has been immune to his many violent conquests. To keep the visit friendly, Princess Amrita has offered herself as his bride, sacrificing everything—family, her childhood love, and her freedom—to save her people. But her offer isn't enough.
The palace is soon under siege, and Amrita finds herself a fugitive, utterly alone but for an oracle named Thala, who was kept by Sikander as a slave and managed to escape amid the chaos. With nothing and no one else to turn to, Amrita and Thala are forced to rely on each other. But while Amrita feels responsible for her kingdom and sets out to warn her people, the newly free Thala has no such ties. She encourages Amrita to go on a quest to find the fabled Library of All Things, where it is possible for each of them to reverse their fates. To go back to before Sikander took everything from them.
Stripped of all that she loves, caught between her rosy past and an unknown future, will Amrita be able to restore what was lost, or does another life—and another love—await?
What I thought: Well, right off the bat I was put off by the political letter from the author at the beginning of the book. I just thought it was cheesy, no matter what was said. The book was ok. Some parts were good, but I just didn't connect with the main character. I thought it would be better than it was.
Those are the books I read! I have started reading some of the paperbacks that I have here stacking up rather than hitting up the library, but I am still taking suggestions on book titles if you have them! 🙂