You guys know how much I love using curriculum from Apologia Educational Ministries right? I only talk about it all the time and have been using it for years… Now that everyone is in high school we are looking at the older science courses. I have been interested in the Marine Biology 2nd Edition Advantage Set for a year or two, but wasn't sure we were ready for it just yet!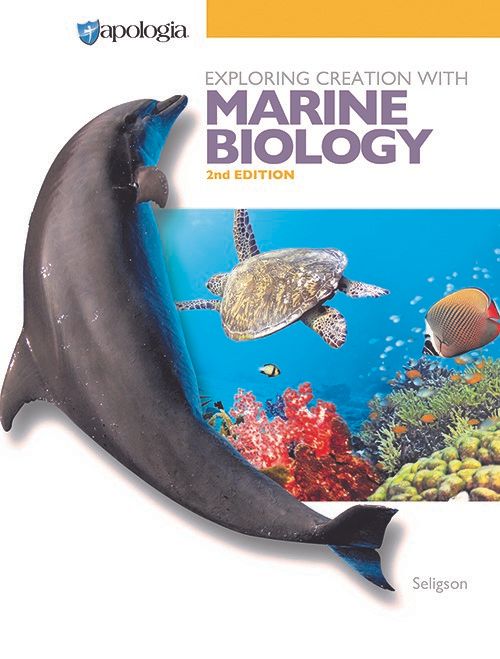 The course suggests taking it after a regular biology course. I would have done Marine Biology course with Ryan, but since he only has a couple months left of school, I figured I would let him finish his year out with everything else he has left.. I have done biology with Kyle and Lauren, but it wasn't the Apologia course. I would definitely suggest using the
Apologia Biology set
before using this Marine Biology one.
Ryan did the Apologia Biology a few years ago and in using this Marine Biology it covers some of the same stuff at the beginning like a sort of review which would be easier if they had already used the first course.

The text book that is included in the set is so wonderful. You *could use this as a stand alone product if you *had to, but the other items in the set really make it complete. The book is set up in such a way that it is very pleasing to the eye. It's not boring as you read it like some curriculum can be.
Full color images, important information in text boxes, definitions bolded…it is just a pleasant book to read! Extra things are in different fonts/colors, that makes it stick out so you don't forget to read it. Experiments look like they are written on graph paper in a more handwritten type font. The blue and green throughout the book is just appealing, especially with the marine topic. 🙂
The text book is broken down into 16 modules. If you follow the suggested schedule that would be approximately 34 weeks for the whole course. That includes time for tests, summaries, study guides, experiments, etc. I love following the schedule they provide as any typical day seems to be just the right amount of work. The schedule is found in the workbook by the way.
There are On Your Own questions throughout the book that will help the student think about what they learned with the question asked. I love these questions and there are only a couple at a time so it isn't overwhelming. The answers to these are at the end of the chapter.
Most of the experiments listed use household objects, which is awesome! There are a few that use things that you may have to go to specialty stores for. In module 2 for example, you needed a certain aquarium plant. The back of the text book provides all of the needed experiment items for each module, so I typically look at that and make sure I have it all before we start that module.
Every time we use an Apologia science we always get the workbook. It just makes things so much easier for everyone! It includes the schedule that I showed above which I usually tear out and keep in the textbook. The summary and study guides can just be written in easily as nobody wants to write in a text book… I mean, if you do that's fine, but really, who does that? lol
There is plenty of room for note taking, which I highly recommend your student to do. Apologia courses aren't easy by any means, they are very thorough and very informative. There's a lot of information covered!
The workbook has room to do the On Your Own questions that I mentioned earlier, the study guide questions and vocabulary, as well as the optional summary. The summary is extra work and my kids have more than once pointed out the 'optional' part, but no, we do it every time… Any time they can review what they have learned, that's all the better for test time!
In the back of the workbook is the experiment observations. The experiment is listed again and you are given room to write down your hypothesis before the experiment as well as any observations during/after. You can also use the discussion and conclusion section to note what happened in the experiment. Each experiment is different so there are different sections for each one.
Another part of the set that I love are the test booklet and the and the solutions and tests book. You could just get the solutions and tests book as there is everything in there, but personally, I like using just the tests booklet because that's all it is, just tests. You can have them write in their or you can tear each one out. Easy!
The solutions and tests book so handy because it has the solutions for everything in the workbook in one place. Study guide, Summary, and the tests. I love that they are all in one place and I don't have to flip back and forth when going over everything.
One thing that was interesting for us this time around, was using the
Marine Biology 2nd Edition Audio CD
. Our biology course had a cd, but it was an older course and it wasn't as like this one at all. This one reads the whole book. You know how many books from Apologia I have read? I mean, this is a lifesaver right here! My pronunciations are who knows how correct sometimes, but they can listen to this audio book and know that it will be right.
I will say that the narrator, Marissa Leinart, has a very calming voice… I think my mispronunciations sometimes helps keep things on the goofy side, but I think my kids like the break of me not reading to them, so they pay attention. 😉
Look how cute the player is.. It is setup to look like an mp3! I love it. It also makes it very easy to use! You can find where you left off and easily just click on it from the list. Then you can pause, play, or stop whenever you need to. I love how it is set up so much!
I think that we will be looking for these MP3 audio books from now on because it just makes it so easy!
The Marine Biology 2nd Edition Advantage Set is definitely the way to go as everything just works so well together! I hold on to all of my Apologia stuff so that the younger kids can use what the older kids did. All I have to do is buy a new notebook and we are done!
We are only a couple modules in and I am excited at what there is to still learn, especially module 11, which is about coral reefs!
If you want to see what others thought, feel free to click the banner below!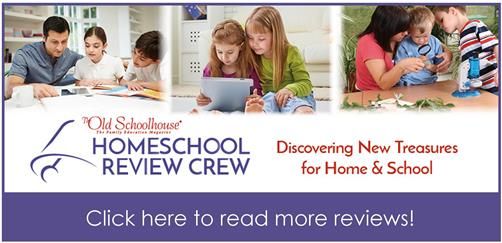 Apologia Marine Biology