One of the things we do a lot of during our school year is read. With the school books that we read, I have easily already finished my Goodread's challenge for the year! I especially love when there is a study guide along with the books that we read! Progeny Press always has fantastic study guides! We recently used The Silver Chair E-Guide with The Silver Chair book.
Progeny Press
has e-guides for all ages! We chose to do this easier level book for a few reasons. The higher level book choice, Macbeth, and the
Macbeth E-Guide
was just a bit much with the other two books we were reading at the time, it would have been too overwhelming.
Also, we were doing a C.S. Lewis study during this time and none of had ever read The Silver Chair, and with the Narnia books being a favorite here, it just seemed like a perfect choice all around.
Progeny Press makes it very easy by having the book available for sale! Definitely nice to get them in one place! Doesn't the cover just make you want to read it??
What I love about these study guides is that they are interactive! Each section makes it easy to just fill in the answer as you are at the computer! So great, especially since we already print a ton of other school stuff.
Progeny Press suggests reading the book first and THEN doing the study guide…but since we were already reading two other books at the same time, that would have just been a bit too much for us, so we read as we went. The guide is broken down in such a way that it was a good amount of reading, for example, the first section was chapters one and two.
In the e-guide there are some pre-reading activities. You can do as many as you like from this list, none of them are very hard. I had to laugh at one suggesting the keeping track of things to memorize. Every week we get Bible verses to memorize, some are harder than others. Some are better at it than others as well… :ahem:
There is a vocabulary section, where you can fill in what you think the word means. It gives it in context within a sentence from the book, or if it is just the word, it is alone. There is also a bank of words that you can choose from on a different section on synonyms.
The questions in the guide are very helpful to see if the student is retaining what they read and can basically retell something in the story. There are also some 'Why do you think…' type questions that will get them thinking about that situation.
Grammar and story learning also is happening in the guide as it goes over things like what a simile is, or it mentions foreshadowing.
Throughout the guide there are also Bible references. You can compare a certain part of the book to a certain verse and then answer the questions. Some of these are pretty thorough, listing quite a few verses rather than just one.
I just love that this guide changes throughout each section, it isn't always the same thing. There is plenty of room for discussion in each of the sections as well.
At the end of the guide are some After-You-Read activities. The kids all enjoyed these and I had them pick which ones they wanted to do. Some of them aren't anything I could take a picture of, but this one I could! It suggested to draw and design clothing that the characters might wear. It said costumes, but really, I love how these look, so…It's all good to me!
There is definitely something for everyone at Progeny Press as far as these e-guides go.. Last time I reviewed Great Expectations and that was a different experience all together, just with the length of the book and such, still a wonderful study guide though! Really had us ALL thinking hard!
If you are curious what others tried out, maybe something on your kids level, feel free to click the banner below!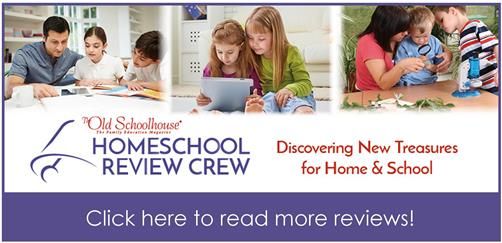 The Silver Chair E-Guide