A while back I reviewed some books from Carole P. Roman and I was very impressed by them all! We recently got another batch and I am quite impressed again! In picking out the books that I wanted, I chose from a group of books for 'older' kids, since mine are all teens. I was sent a couple extras, and one of those actually turned out to be perfect for what we were studying at the time! Sweet!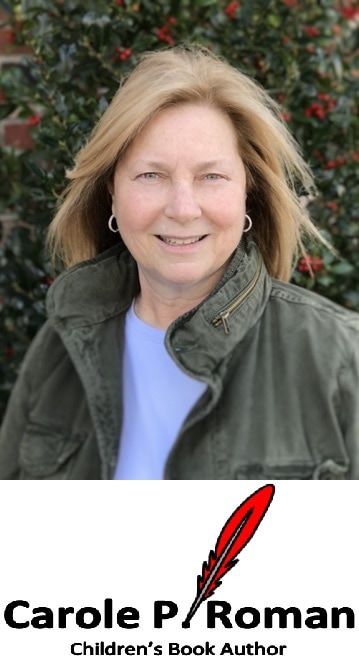 Carole has written over fifty children's books. She hosts a couple blog radio shows and is one of the founders of a Indie Author's Monthly magazine. I love that she started writing on a dare, I mentioned that in my previous
Carole P. Roman review
. She has a lot of our favorite books that we use in our homeschool!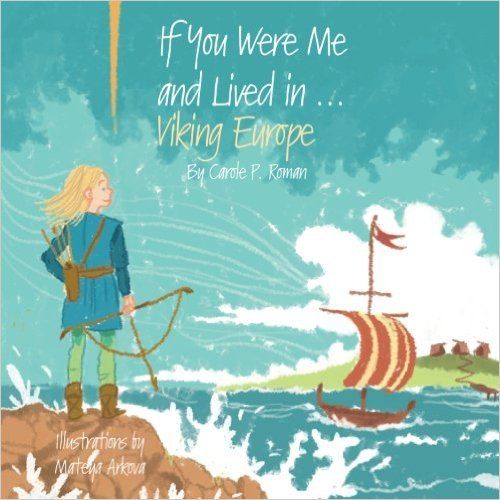 The first book we read was
If You Were Me and Lived in…Viking Europe
. Earlier in our school year we were learning all about the Vikings, and this book was perfect! This book is 76 pages with the ending few pages being a glossary that defines a word as well as has the pronunciation. I find that helpful in all of these books because some of the words are tricky, especially names!
These books are all illustrated by various illustrators. That part also contributes to the different look that keeps each book fresh. This book had a light, airy look to it.
My favorite part in this book was when it was talking about the grandmother in the village. The illustration on that page was a great fit for the image that was portrayed in the words. I also was interested in the part that mentioned they would drink out of horns because you couldn't set them down on the table, so you had to either hold it the whole time, or just drink fast.
The books mention what your name would be if you were a boy or a girl, which I always find interesting! It describes living arrangements and what each person in the family was in charge of.
At the end of the book it mentioned famous Vikings as well as goddesses and kings.
The other book I requested was
If You Were Me and Lived in…Renaissance Italy
because we were going to study this later in our school year. This book is 54 pages. Some of the pages on this book were so fun as they put in more realistic pictures in as well as illustrations on a couple of the pages.
Being that we have peacocks, I didn't like to read that they ate peacocks and then put the feathers back on them when they were served so that it looked like they were still alive. Ack. I mean, I guess eating one is like a chicken or turkey, but sticking the feathers back in is just icky to me.
After the story part there is a section on famous artists as well as famous people from the Italian Renaissance. There is a glossary at the end of this book as well.
One of the books that I was sent as a surprise was
If You Were Me and Lived in…Greece
. Now, I originally looked at this book because our whole year we were learning everything Greece, even the Greek language! But I was staying in some of the 'older' books that worked for us. So, it was a great surprise that I was sent this one anyway!
Like I mentioned, these tend to be for a little bit younger, not much though. This book is 28 pages and the words are bigger, the illustrations a bit younger.. It isn't really told any younger though. A little less information than the previous ones.
The Parthenon is shown as an actual picture in the book, which I thought was a nice touch, like in the previous book I mentioned. It also has a pronunciation guide in the back.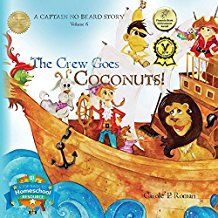 This book I got was definitely for a younger crowd, but it is so cute! It is
A Captain No Beard Story – The Crew Goes Coconuts!
It is from a series and this was Volume 6.
I took a look through it and I love the story and the illustrations. Some of the expressions are so silly! Of course having goats, I think that was my favorite… This book is all about friendship and imagination too I suppose…
I will keep this book on hand for any foster placements we get since it is made for younger kids!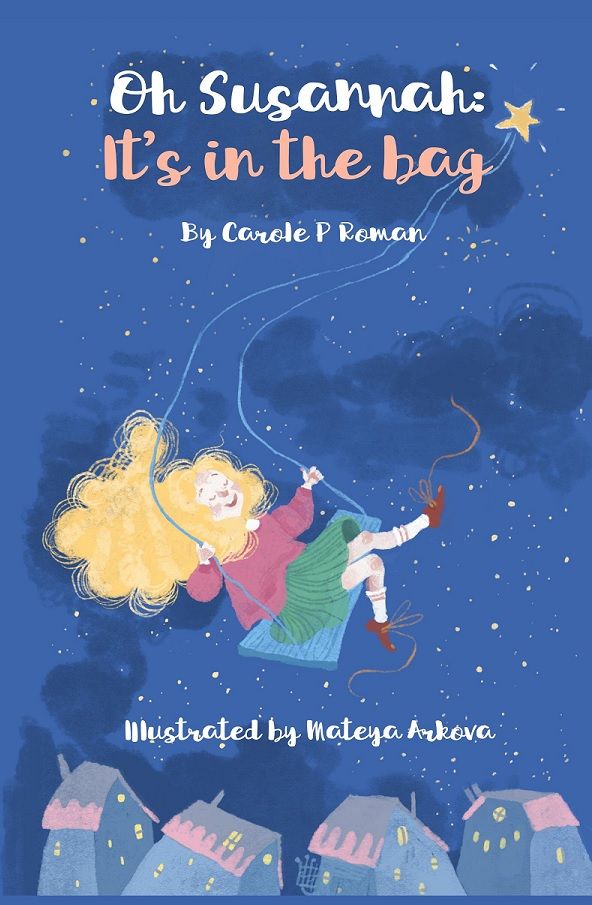 The last book I received was
Oh Susannah: It's in the Bag
. This is from the early chapter readers that Carole has so it is for kids that are ready for small chapter books. This has nine chapters and only 34 pages, so it isn't overwhelming.
I think quite a few people could relate to this story, even adults. Susannah keeps piling more and more stuff in her backpack until it is just so full. She is ashamed to tell anyone about it until it is too late and her parents end up seeing the contents all over her bedroom floor. Some of them aren't the greatest either, lol.
I think even us adults kind of keep stacking things like that in a way, things we have to remember, things that we are just putting off to the side. It really does get overwhelming! I think this is great for school age kids to know that they aren't the only ones that have things to deal with.
Like I mentioned, one of my favorite things about all of the books are the illustrations. Granted, the chapter book didn't have any, but even the cover art is wonderful. The best thing is that even though some of these books are used in our school, they are told in a story type way to where they don't seem like you are sitting down with a history book in front of you. All of my teens like these too, so that tells you something right there!
If you want to check out more of her books, they are all on Carole's Amazon author page. You can also read more reviews of other books of hers by clicking on the banner below!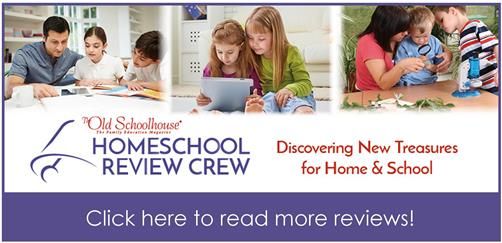 Carole P. Roman books