With the end of our school year only about a month away, I thought it good timing to do one of our favorite things! We listened to Captain Bayley's Heir, the latest audio story from Heirloom Audio Productions. We have listened to quite a few of these so far and they just keep getting better and better!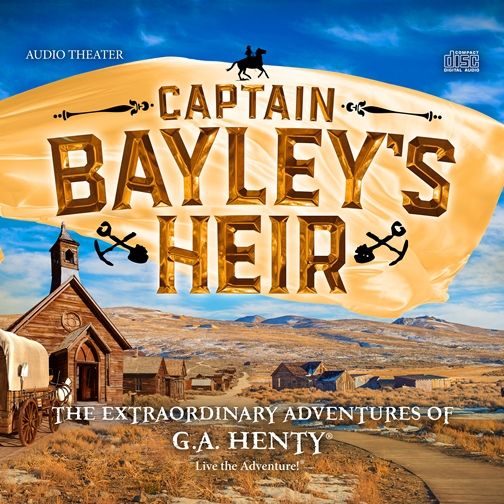 This story had us right from the beginning. It starts out in England where you are introduced to most of the characters of the story. Each chapter develops some of the characters more and more. And just when you are getting comfortable with everyone and how the story is going, bam, something happens to throw it all up in the air.
Frank, the main character, has decided to flee England to clear his name as best he can from something that had happened. He goes to America where a whole different story starts taking place. This is where the adventure really picks up. Fighting, drama, injuries…it's like your typical old western movie. Which is basically right where they are, right in the middle of the Gold Rush!
The story follows him through his travels when he first lands in America and ends up in California and then what happens there. He meets some great people, one of which helps him understand what grace is…
But meanwhile, there is another story going on in England! Harry, one of the characters you first meet at the beginning, is involved in what is going on over there. It is almost like another adventure!
It is interesting how the two stories are happening at the same time and are completely different, but they tie in together nicely. It is hard not going into more detail as you can only say so much without giving something away.

Since we were introduced to the Live the Adventure Club website, we have been addicted to listening to the audio adventure along with the read along script! Well, Lauren and I do the read along, and the boys just listen. Which makes sense since her and I are the readers of the family.

Here's an example of the read along. I like that it gives you the location of where they are, what they are doing, the feeling, and any other information. A bonus is that it gives you a little more on the characters in the story so that you can get more of an idea of what they look like and who they are.
As the audio part of the story goes, the word that is being said is highlighted with yellow so that it is easy to follow along. The script also scrolls as it goes as well. It's done wonderfully!

The study guide is still a long time favorite. You are able to download a pdf of the study guide, but I am really enjoying the look of it with the Live the Adventure Club website. After you listen to the chapter you can click right on the same screen for a quiz of that chapter and then after that are some deeper questions. At the bottom are some vocabulary words. For the words you don't know, you can hover over that word and the definition pops up right there!

It is still great to have the pdf though as it is great to keep it on the computer to get some extra information. It lists resources and other things for that time period. One thing I thought was great on the study guide was this little snippet. Being in America, it is hard sometimes to know the equivalent of the money they are talking about. Of course we always have a giggle when we are reading something about payment with guineas, since we have guinea fowl and can only imagine paying with those!


This was also fascinating to us..paying $20 for a single egg! We tend to donate a lot of our eggs, so we can't imagine selling them for $20 each!
There is a lot to learn on these audio cd's, especially with the study guide. And it is done in a way that you don't even feel like you are learning! I think this story is my favorite so far, just the characters and the story line really drew me in especially this time. I think it is the most modern one that we have listened to as well, maybe that is it.
We have listened to The Dragon and the Raven, Beric the Briton, The Cat of Bubastes, and most recently besides this one is In the Reign of Terror. You can read my reviews of each of them if you'd like!
If you want to read what others thought of Captain Bayley's Heir, feel free to click the banner below!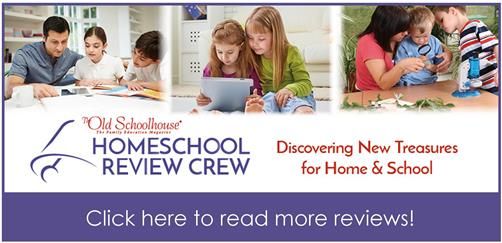 Captain Bayley's Heir