Our school year was so close to being done when we got an awesome new program, Thinking Like an Engineer  from Innovators Tribe. I told the kids about starting it up so close to the end but they were all excited! I have to admit I was definitely excited!

This subscription that we got lasts for two years and it can be used for an entire household! Just the thing I am looking for! It is also good for 1/4 high school credit hours!
We had recently toured a local architect firm that employs not only architects but many different kinds of engineers, so this couldn't have been better timing. Innovators Tribe also has Thinking Like an Architect which I am totally wanting to get maybe for our next school year. We are hoping to remodel our house in the next year or so, and between both the Architect and Engineer programs, I think it would be great combination!
When you log in you are brought to the student dashboard. This tells you how far you are in the course and lets you resume where you left off. When you click that button you again have the option to start where you left off or not.
On the left are all of the little modules. They are listed as the major sections and then also broken down. I love that it lets you check things off when you are done with that section. You can also uncheck them in case you wanted to go through them again or something.
There are plenty of videos that show Mr. K explaining different things. He has a very engaging way of speaking and it isn't too young for older kids or even adults to listen to. He shows plenty of examples on his slides, as well as using videos to explain what he is talking about.
The sections are just long enough to keep your attention and really wanting more! There was a point that we just kept going even though we had to be somewhere and we ended up  running out the door at the last minute!
In between the lessons and explanations are challenges. These were so awesome! The whole family was really interested in these!

The first one was to try and build something out of four pieces of paper and a foot of masking tape. There were also some rules that had to be followed as well. Everyone tried to come up with something that would work and this is the closest we got. It definitely wasn't 100% yet, but it gave us ideas on what to try next!
The next challenge involved trying to make something that would carry as large of a stack of books as possible, but they had to be an inch off the ground. Here's two that were thought of. The one on the left wasn't a full inch off the ground and it needed some more work to be usable. The one on the right though?
It carried all of his school stuff as well as his laptop! I was impressed! We didn't keep stacking things on top, but we really should have to see how much more it would have held. There were limitations on this challenge as well that made it even more difficult!
Included in the course is Autodesk 123Design software. This definitely took a little learning curve, but the course is full of little tutorials to get you comfortable with playing around with it. If you don't feel 100% with it, you can always look back at a certain section. That whole part of the course is invaluable and I wouldn't rush through it!
This challenge involved making a piece of furniture. I have no idea if this really counts, but it was definitely interesting trying to come up with something within the challenge boundaries!
We aren't finished with the course yet, but I am intrigued with the upcoming sections.. Roller coasters and bridges! I am excited to get to those, but we aren't going to rush it. I am giving my kids a little school break and then we will actually be doing this for fun as well as for learning!
I can honestly say that this course grabbed the attention of everyone in the household like nothing else we have ever tried! You don't even realize that you are learning while going through the course. We are definitely looking at the architect one maybe for next school year!
I will say though, that in going to the website today, I noticed that they are having a 35% off sale until November 11th! If you are at all interested in either of these classes, I would totally jump on that!
If you want to see what others thought of their time with Thinking Like an Engineer  feel free to click on the link below! There are a few people who were able to try out Thinking Like an Architect also, so make sure to read what they had to say as well!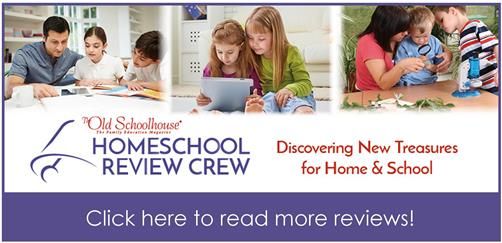 Thinking Like an Engineer