I have mentioned Writing with Sharon Watson before and how much we have enjoyed it! In the past we have used Jump In! as well as The Power In Your Hands. Both were very good! She has others out there, but this one fascinated me so much! It is Illuminating Literature: Characters in Crisis.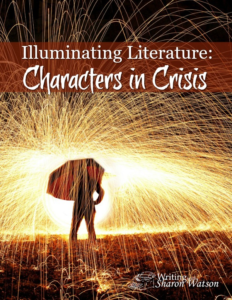 Now, we have read some pretty heavy duty books this school year! I was impressed that they hung in there as long as they did! Even though our school year was just about at the end, they were still up for more! I think it helps that I read the books out loud so they can just listen…
We have delved into characters a bit in our literature, but not anything thoroughly. I love that this book really gets into the characters. The course really gets you thinking about things, your opinions, and just how things are or could be!
The set I used consisted of three paperback books, the one shown above which is for the students, a Teacher's Guide, and a Quiz and Answer Manual. There was also a fantastic PDF download of a Novel Notebook.
Like the other curricula we have used from Sharon Watson, the beginning of the student book asks questions, basically to find out how the student feels about literature. There is also a section that pretty much explains literature and why we read it, character labels, and into antagonists. Then there is an activity to take a book or movie the student likes and answer questions about it. It gets them started for the rest of the book, the real stuff!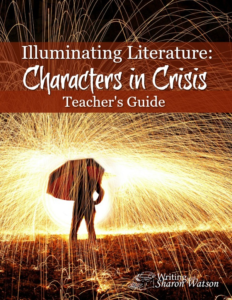 The Teacher's Guide is wonderful! I couldn't imagine doing this course without it! The course is broken down into lessons and tells you what to do on each day. I LOVE when a curriculum has this! Otherwise I get overwhelmed and I want to do it all in one day, this gives me a stopping point!
Grades are sometimes hard with literature based curriculum! Sharon Watson includes a grading grid to make it easy…and it is! It's a very simple system broken down into six sections, each section worth from 1-25 points and then you just tally each section for the final grade!
There is so much information in the Teacher's Guide. There are ISBN numbers for the books she lists; she suggests ways on using this course as a Book Club, which I think is a great idea and I never would have thought about that on my own!
The Novel Notebook is another great thing that goes with this course! In fact, it is recommended that it be mandatory, which I think is a great suggestion. We got the PDF of this and it is an amazing thing. It really makes the students think about what they have read and even apply it to their own life, or think about things on a deeper level than what they may be used to.
At the end of each chapter is this page. They can write what they want to remember about the story and what they want to forget. I know with some of the books we have read already this year, there are definitely a few things the kids want to forget…ha! But I like that they can look back on the book and remember the good as well as the bad.
The questions for the first book are a lot easier than the questions for the next book, which is Frankenstein. The questions get pretty deep, so you may want to look at them before hand. Topics such as suicide are brought up and certain people have qualms about such topics unless they are bringing them up.
Back to the main books… As you can see, the first book is A Jury of Her Peers and it is actually included in the student book, since it isn't that long. Even with the story not being that long, there is still over 30 pages of questions and information in the student book. Of course a few pages of that IS the story.
At the end of each section, there is a choice of activities that the student can do. This does wonders for kids that may learn in different ways! Some of the activities are researching, creating, rewriting, singing, and some other things that apply only to that particular story. This section right here puts this curriculum over the top for me! I mean, we are used to doing unit studies and that type of learning, so maybe that's why, but I think it is a great addition.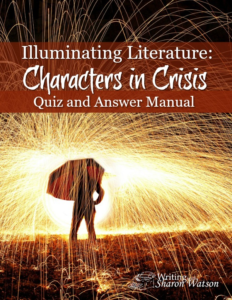 The last book is the Quiz and Answer Manual. It is mentioned that this could be optional, but really, I think it should be included for sure! For each book there is a multiple choice quiz, basically to see that they read the book and what they retained from it; then there is a fill in the blank quiz that is about literary terms. There is a word bank to choose the answers from, so hopefully there isn't a deer in the headlights look when they get to that.
I could really just go on and on about this curriculum, it is my new favorite from Sharon Watson! I have always been fascinated with characters in books and I hope the kids start thinking of them differently now too! I am excited that we haven't read any of the books on the list before except for one! Looking forward to using this when we start up school again!
You can download free sample chapters, grading grids, and quizzes if you would like to check it out! Sometimes it helps to see it for yourself before deciding to try it or not!
If you want to read what others thought about Illuminating Literature: Characters in Crisis, feel free to click the banner below!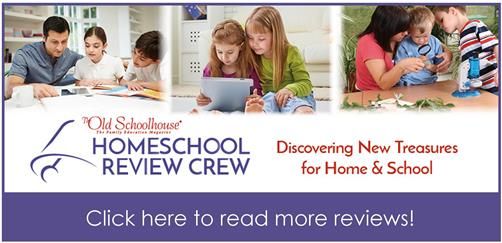 Illuminating Literature: Characters in Crisis